Custom Hand-forged Argentium Silver Latch Bracelet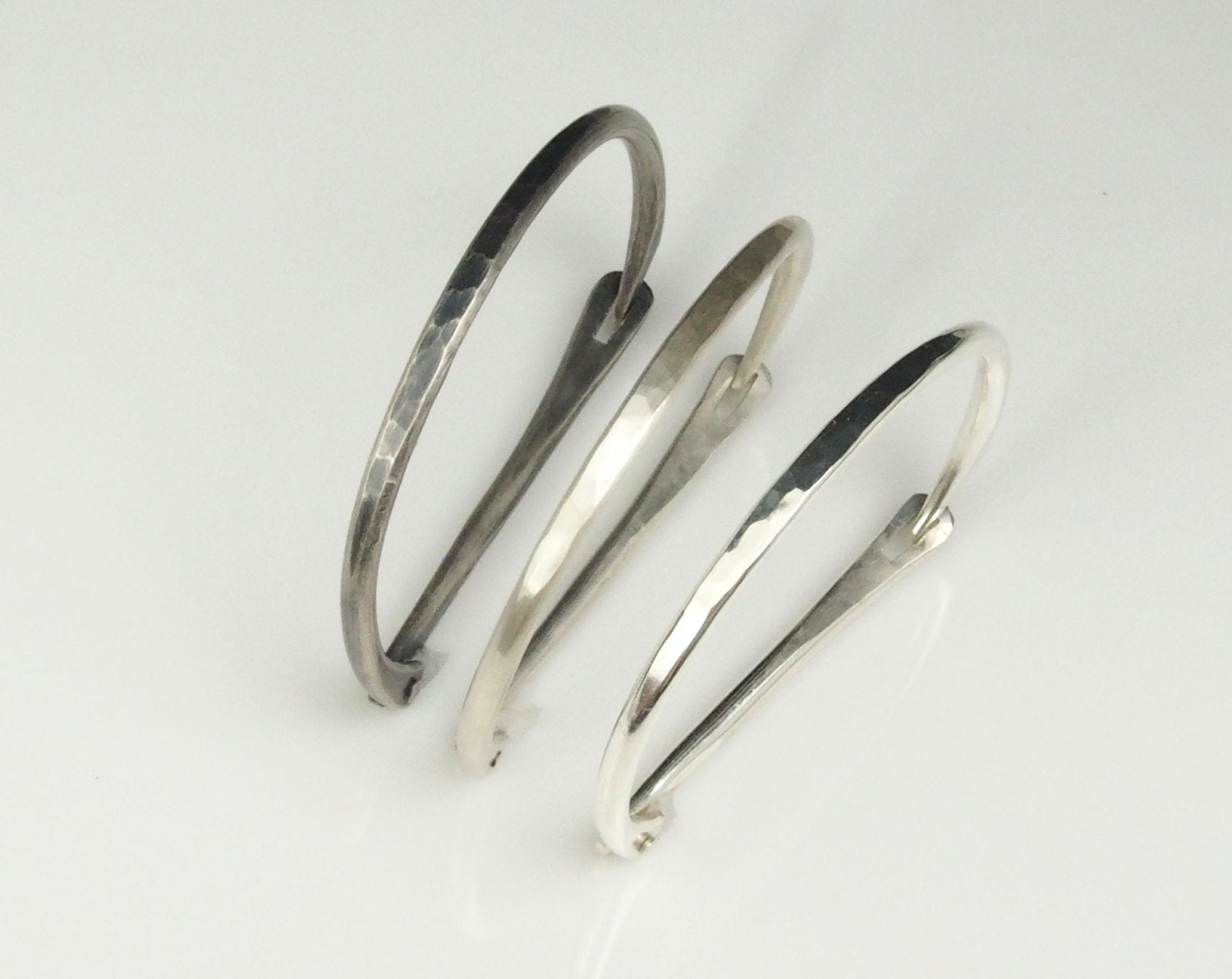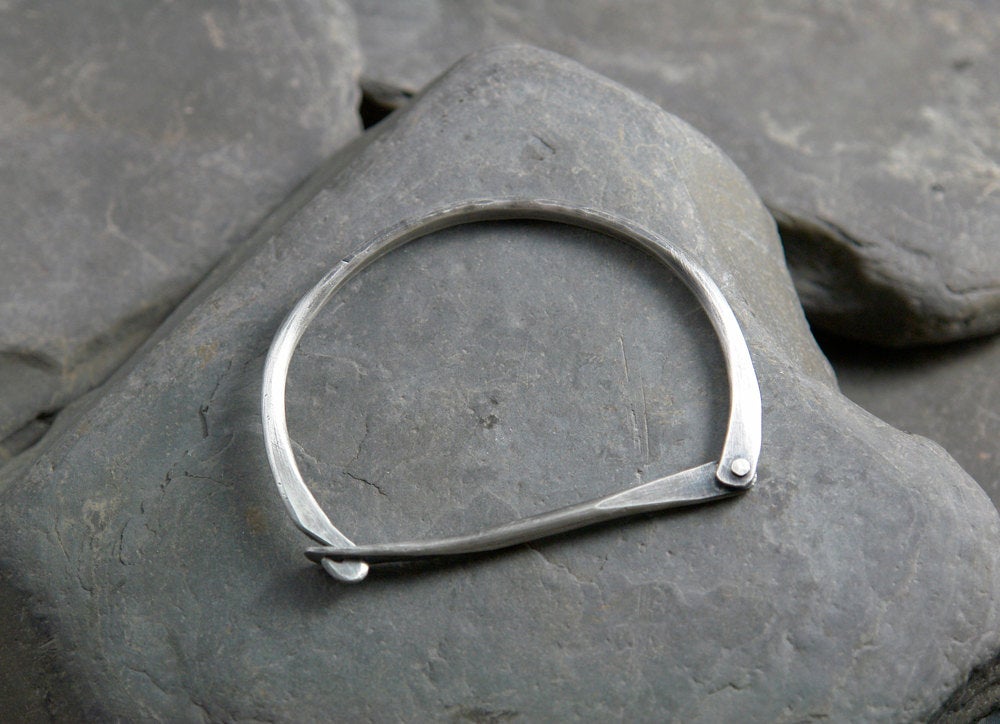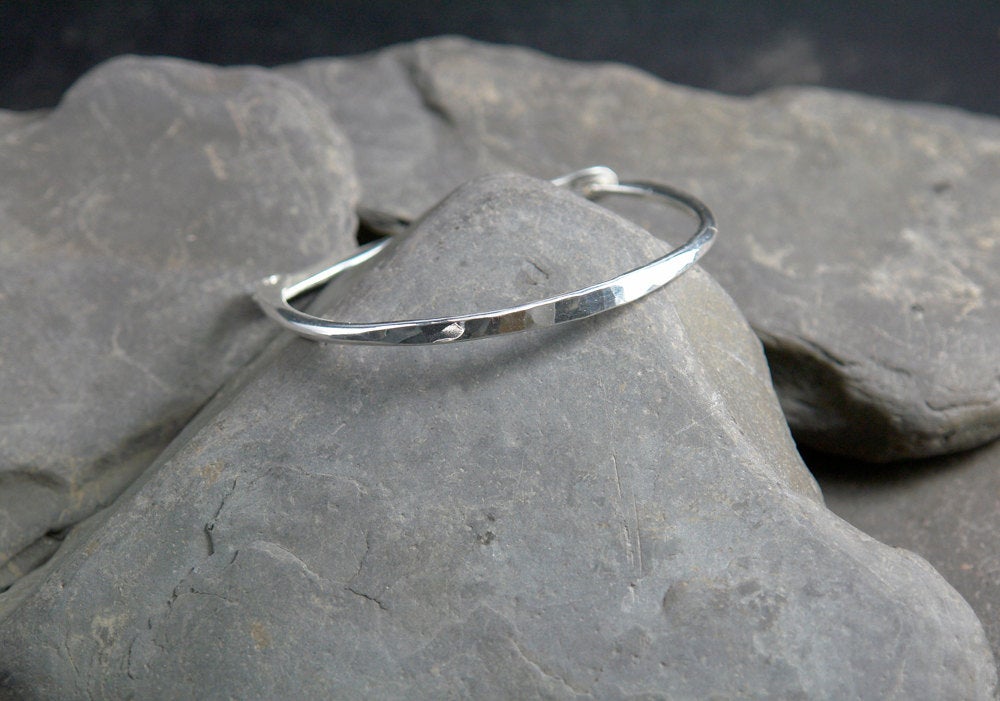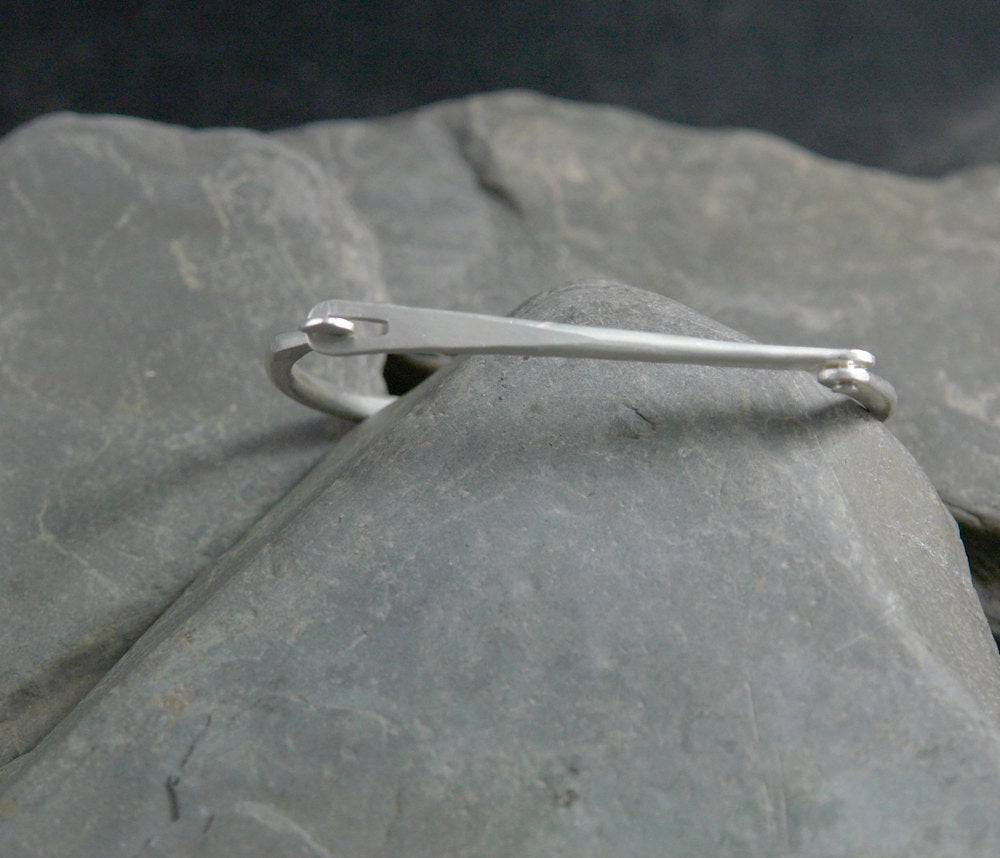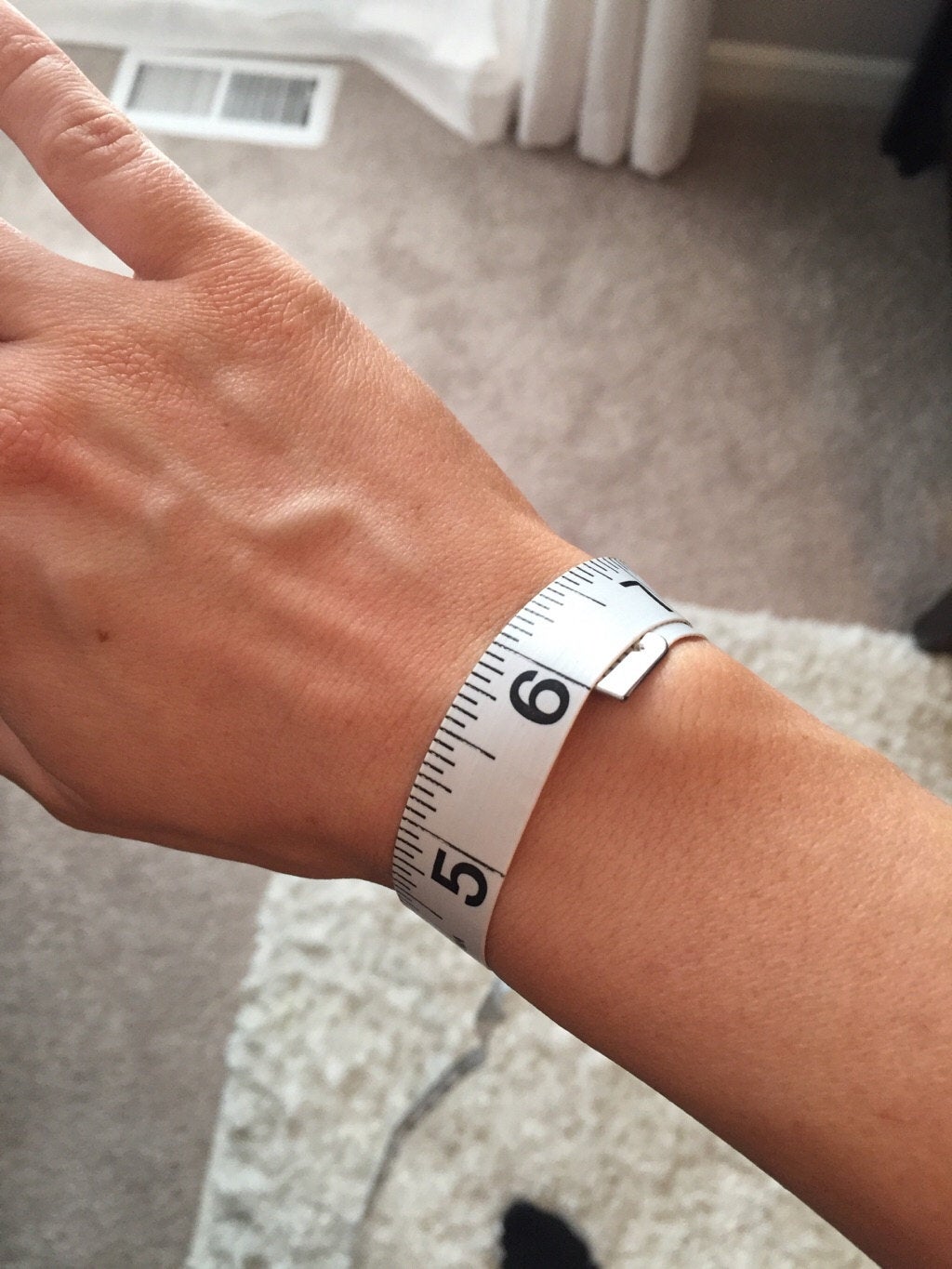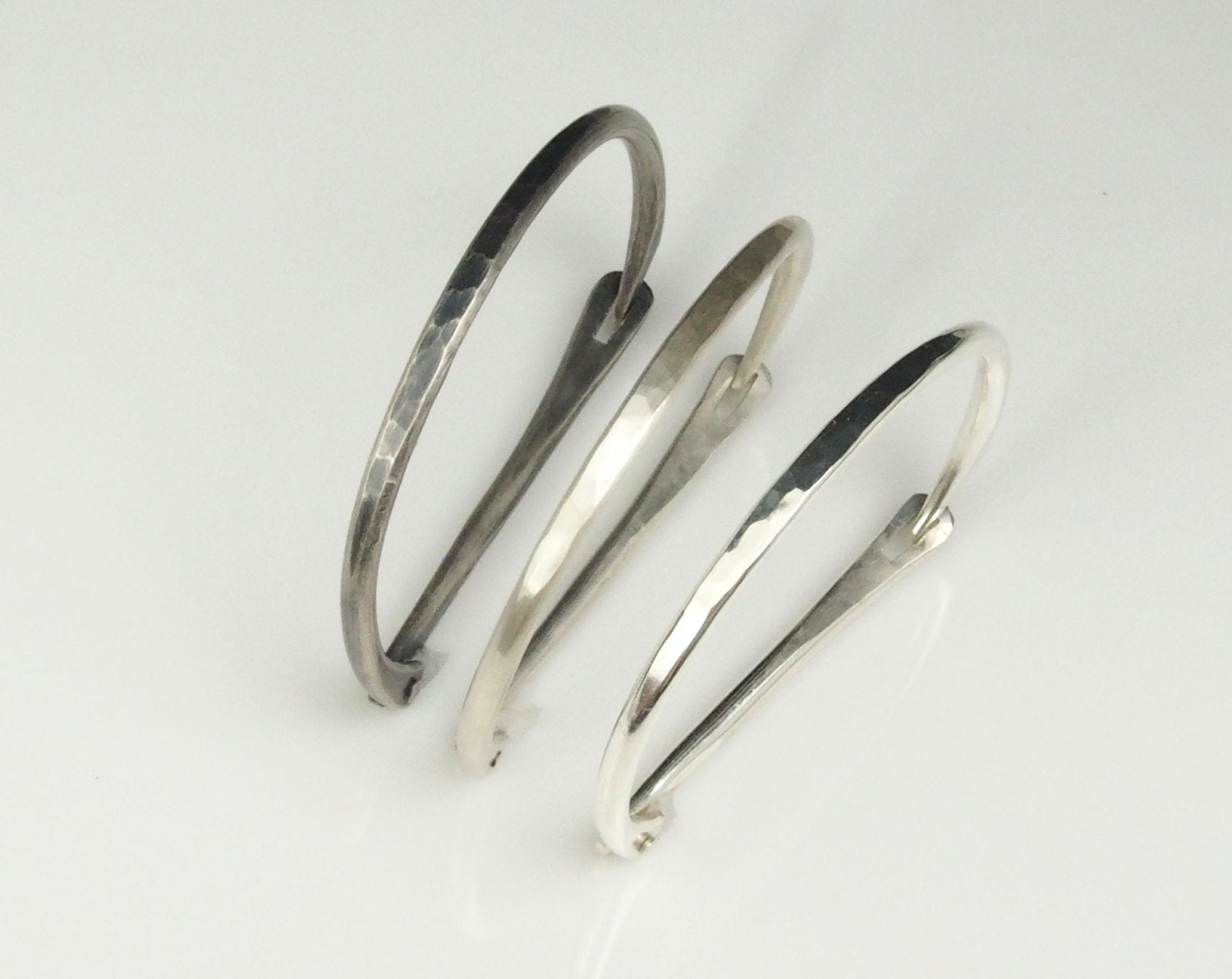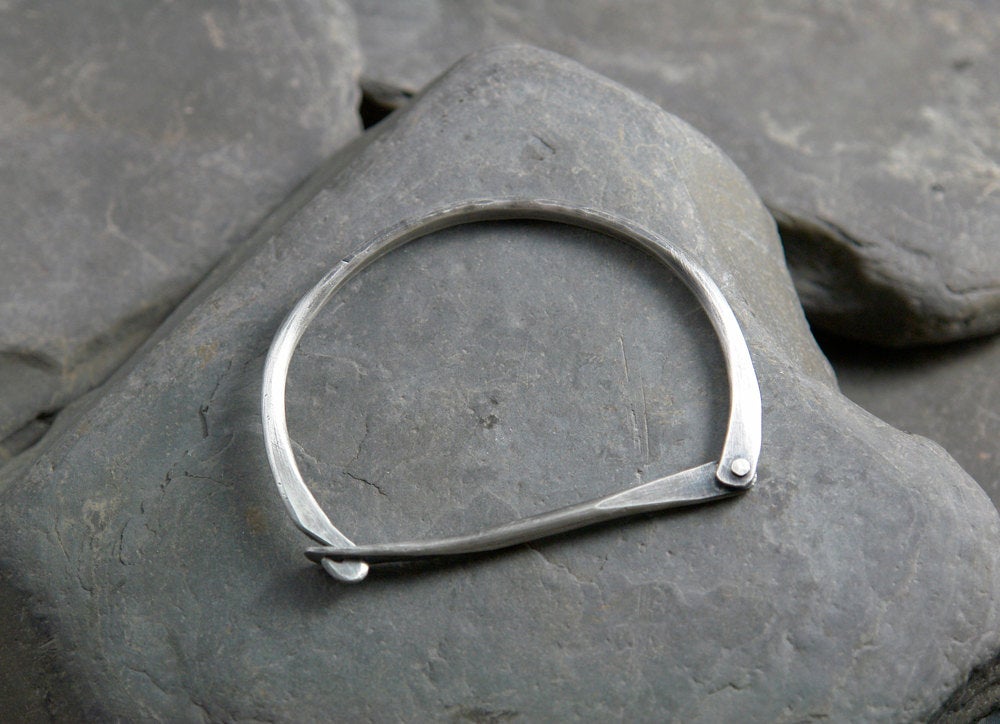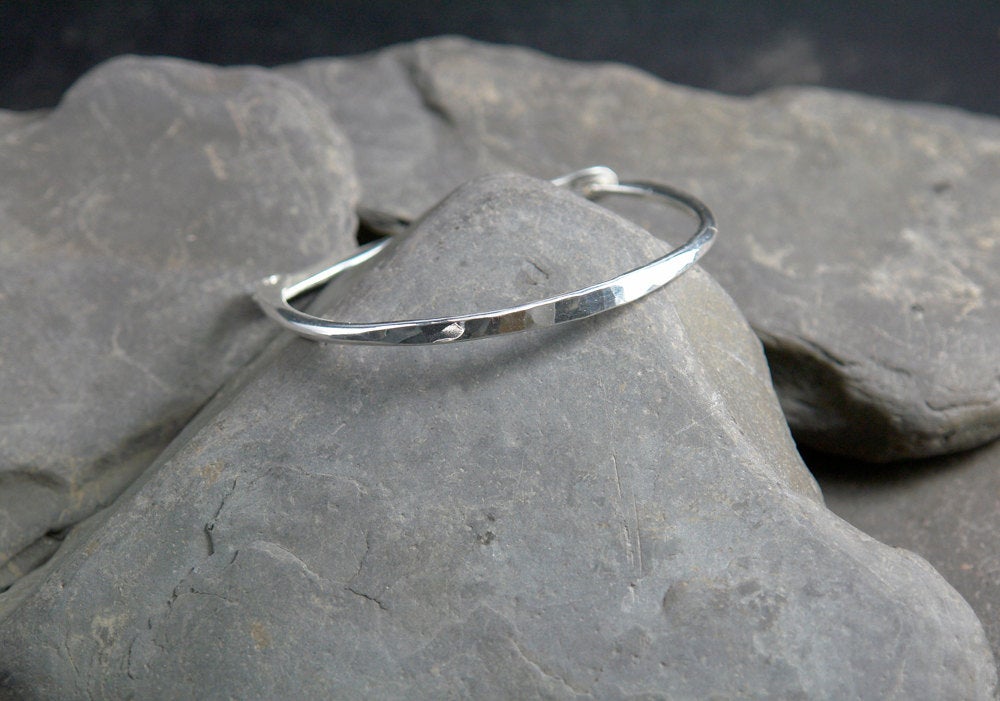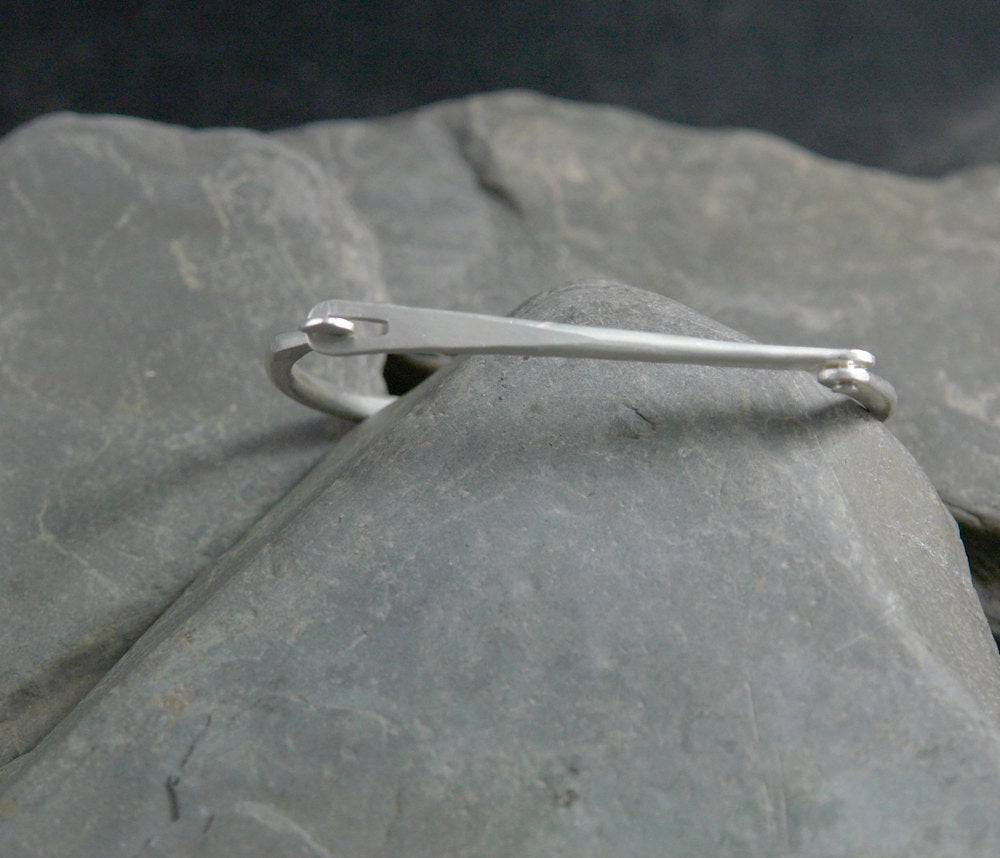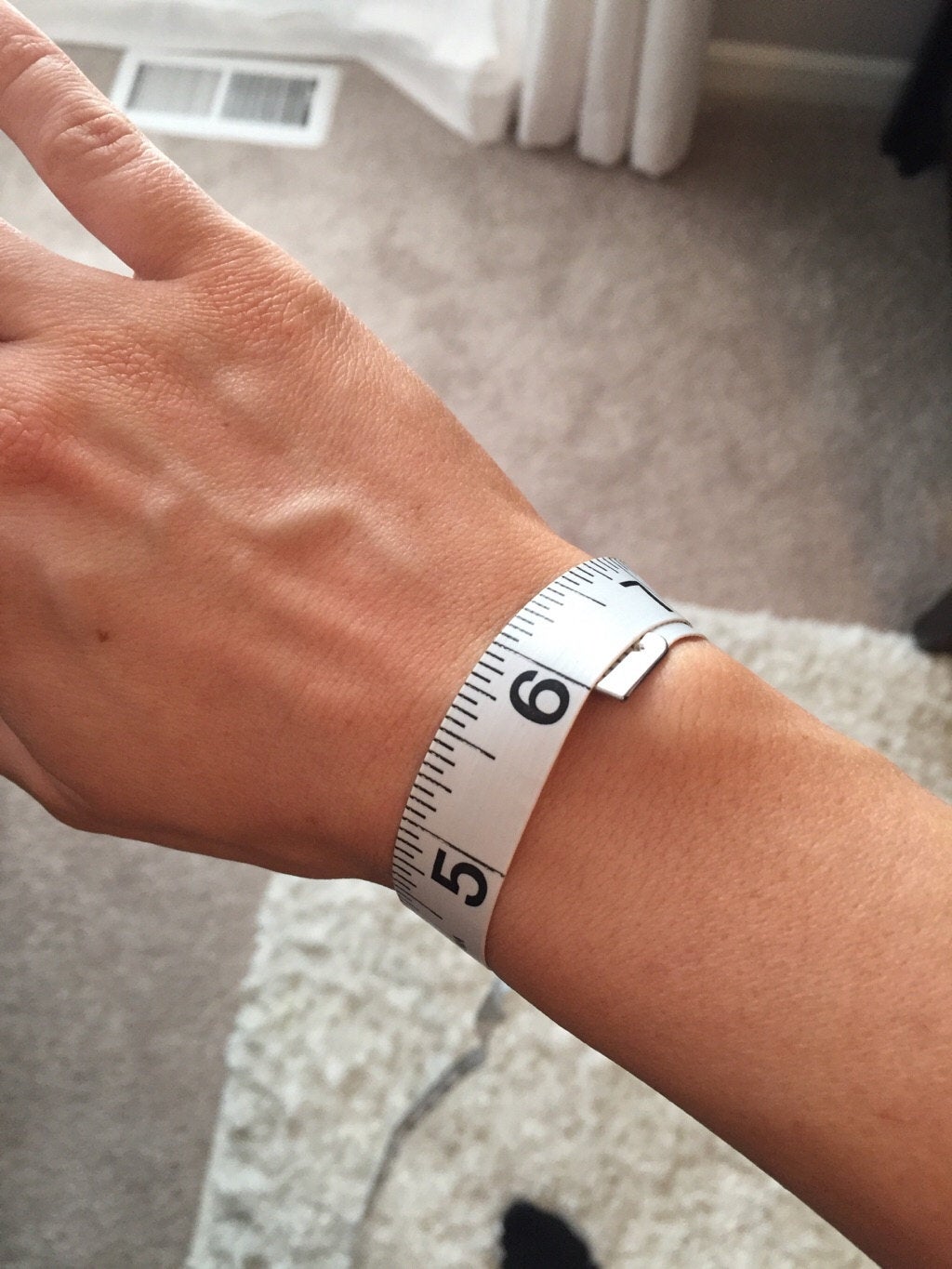 Custom Hand-forged Argentium Silver Latch Bracelet
This silver bracelet has been hand-forged from 8 gauge Argentium Silver and has been shaped into a comfortable oval shaped bracelet.

The bracelet is hinged for easy on/off and the hinge is set into place with a 16 gauge silver rivet for durability. The front of the bracelet is almost 1/4 inch wide. A bright, shiny finish can be achieves as well as a softer brushed satin finish. You choose- the finishes are seen in the last picture.

The clasp snaps into place for a secure fit and releases with a small squeeze. These bracelets are custom made and require a a week time frame to complete them.

Choose your finish-matte, shiny or oxidized and please allow 1 week for completion. When you choose "add to cart", a window will pop-up where you can put in your wrist measurement.

All jewelry comes in easy-to-open gift wrap consisting eco-friendly packaging.

What people are saying about this bracelet...

"This bracelet is easy to put on and off, looks great and I love it. Thank you."

"LOVE this bracelet! Wonderfully talented and kind seller; please don't hesitate to purchase anything she makes. I'll be back for more."

"More than I expected, love the piece! Thanks!"

"It's arrived. It's stunning and fits perfectly...
Thanks So much!"