Square Textured Argentium Silver Earrings with 22k Fused Gold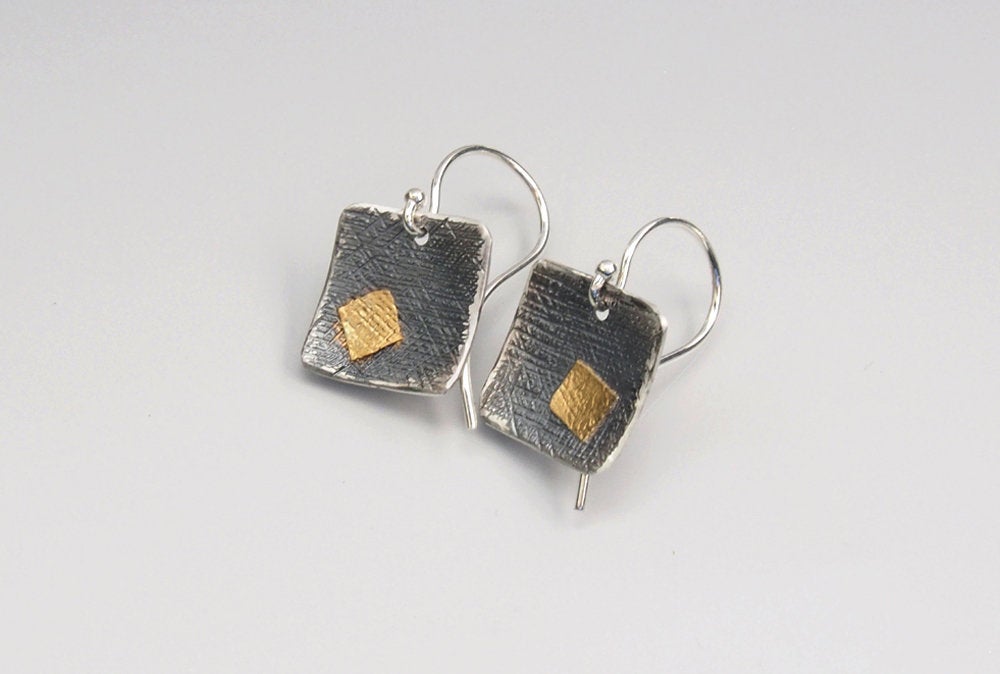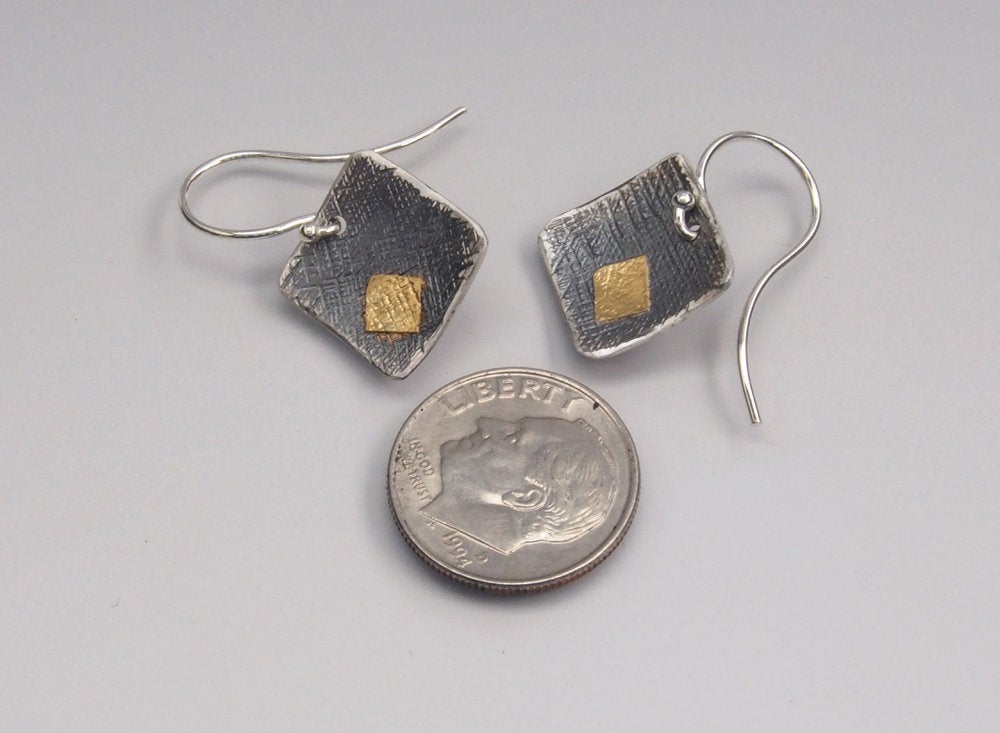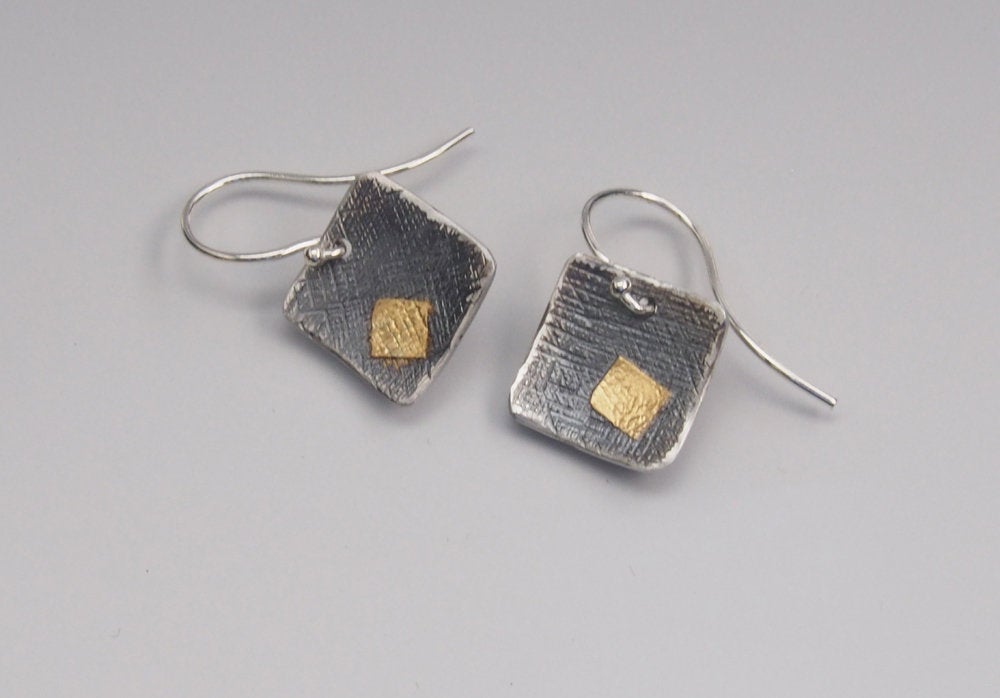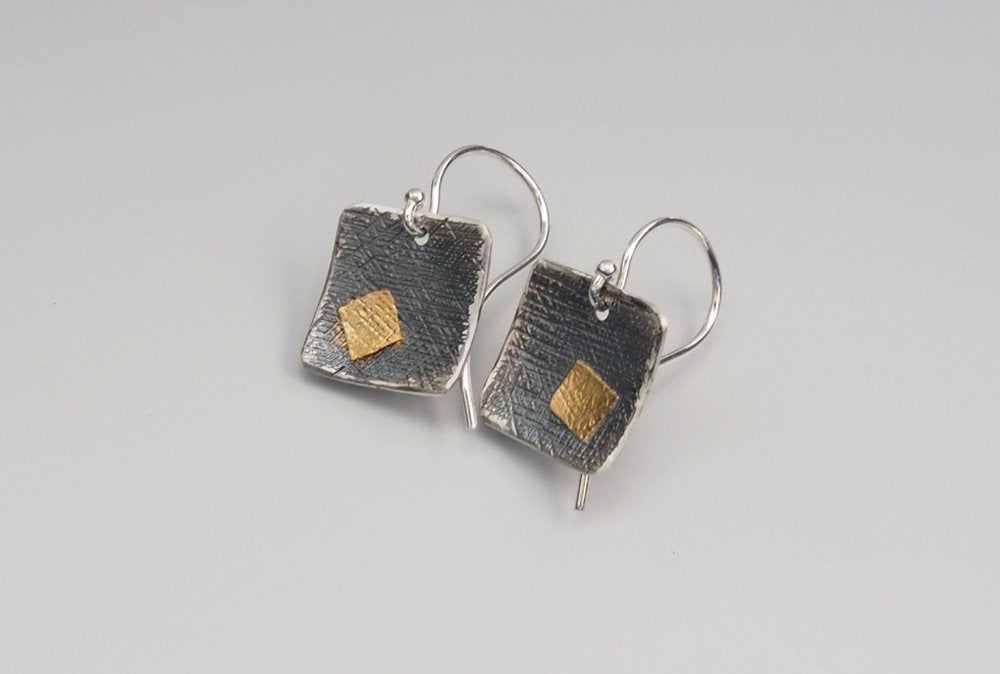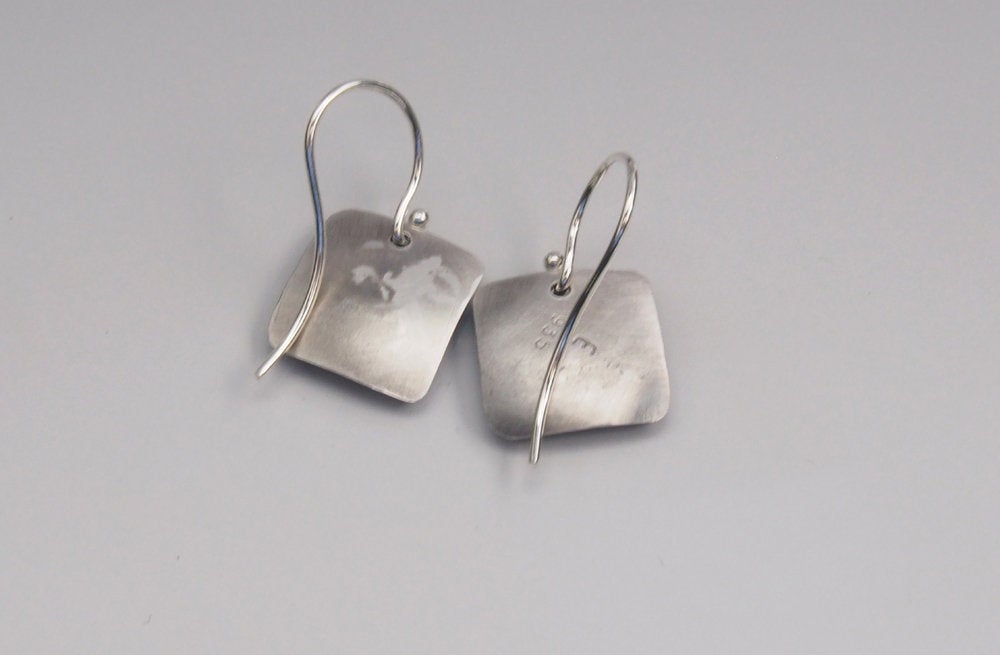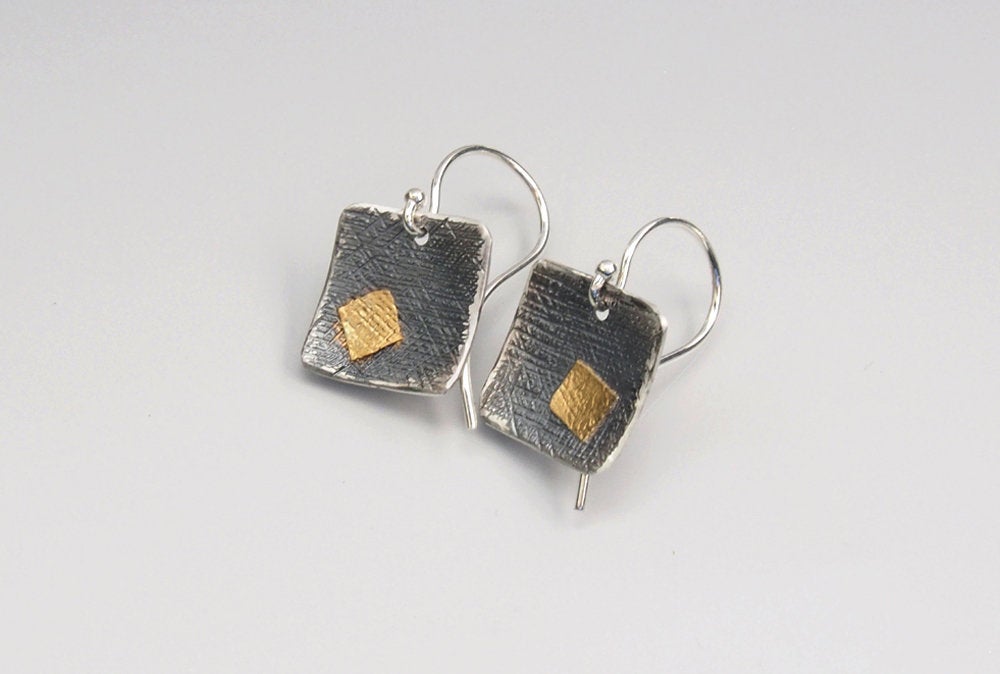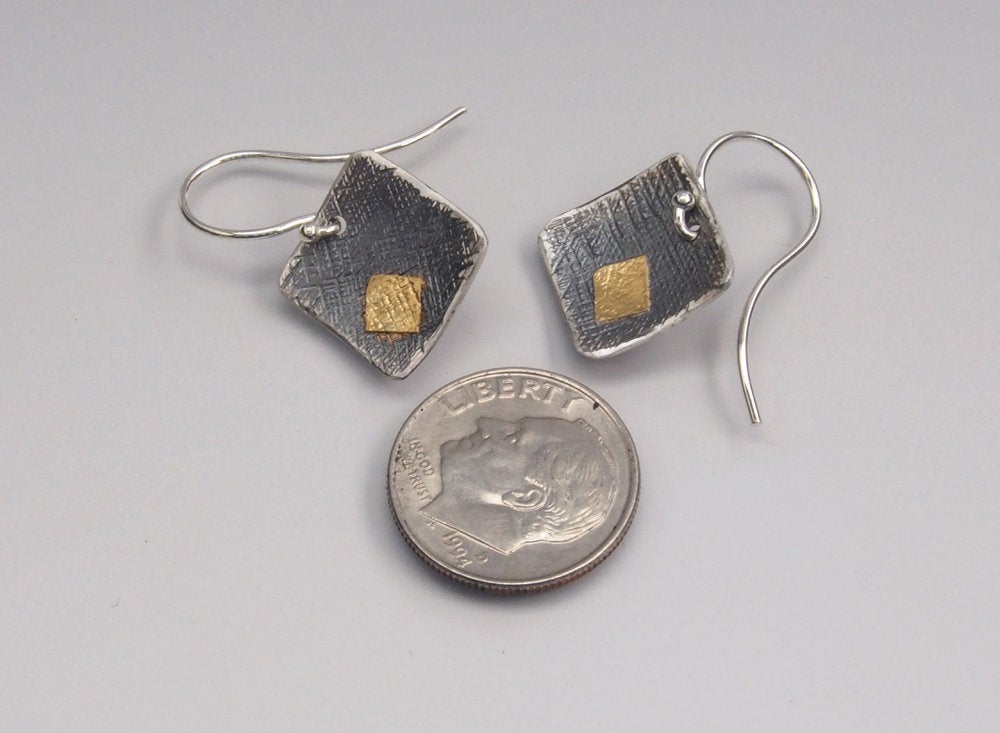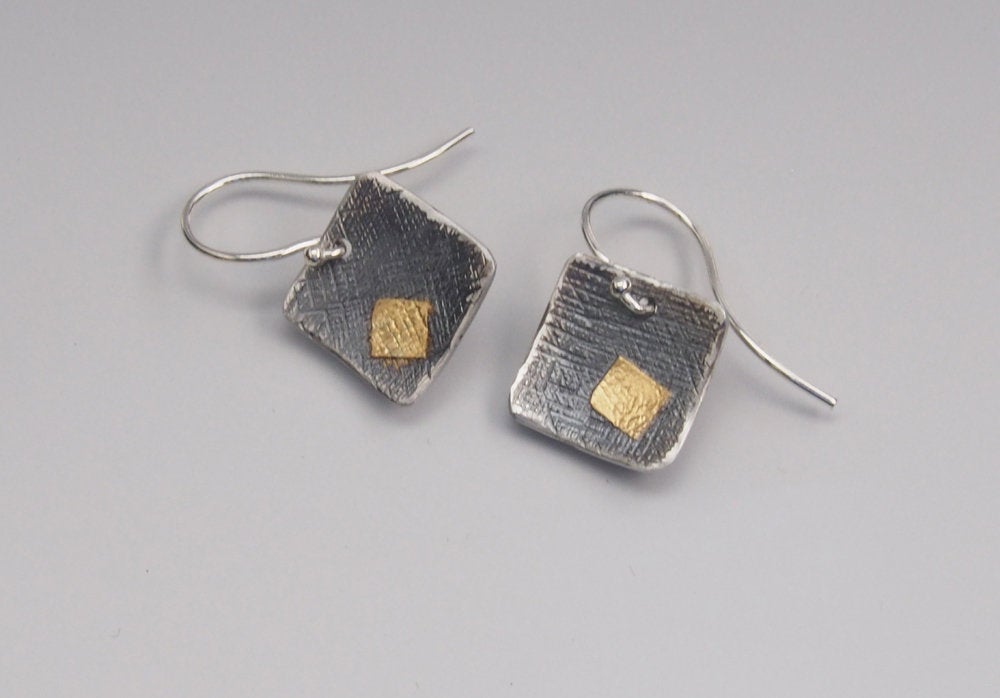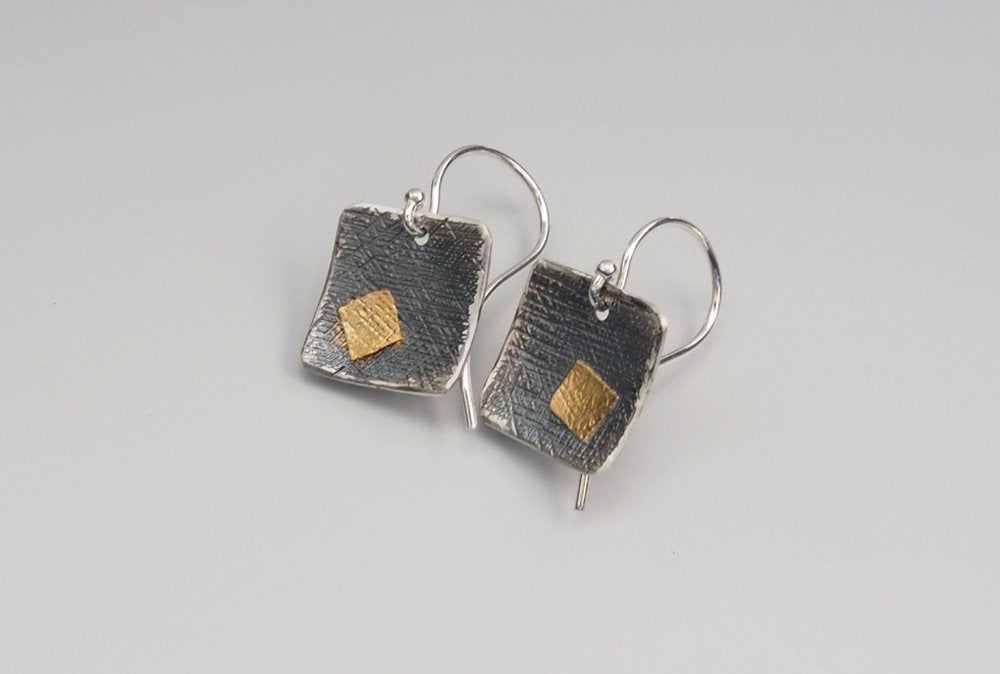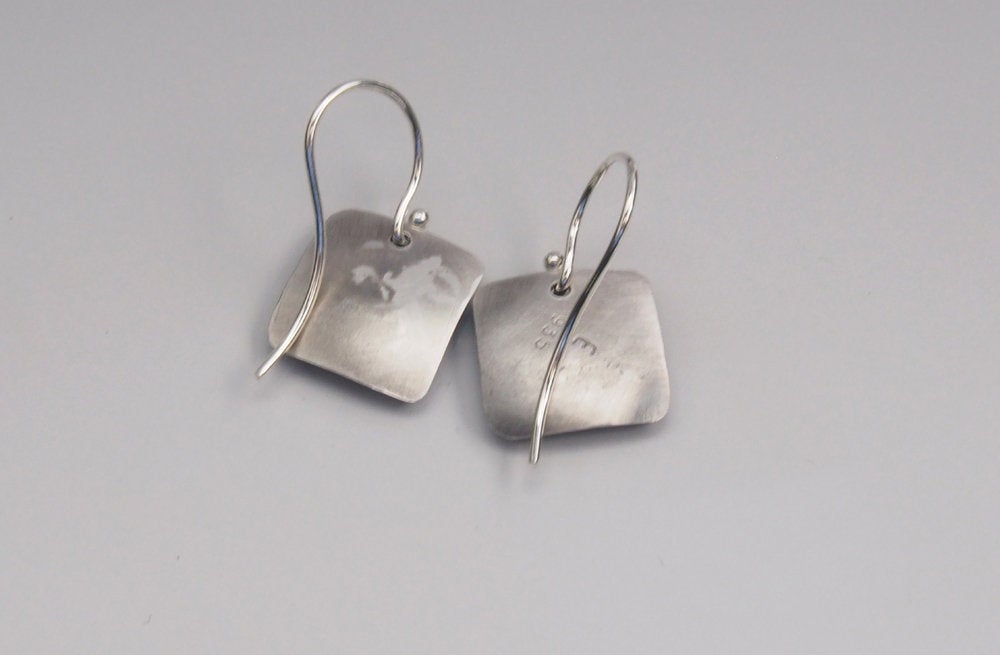 Square Textured Argentium Silver Earrings with 22k Fused Gold
Fused 22k gold squares on heavily textured recycled Argentium silver square earrings. Lightweight. Modern. Simple...

Hand textured with a chisel I made myself gives these earrings a most unique look. I then shaped them into a slight concave shape and fused 22k gold with a torch until just the right melting point was reached. Oxidized to bring the texture out and make the gold pop!

Hanging on Argentium french ear wires, the total hanging length is almost 3/4 inch.

OOAK for sure...