Pietersite and Moonstone Organic Necklace with Handmade Chain and Toggle Clasp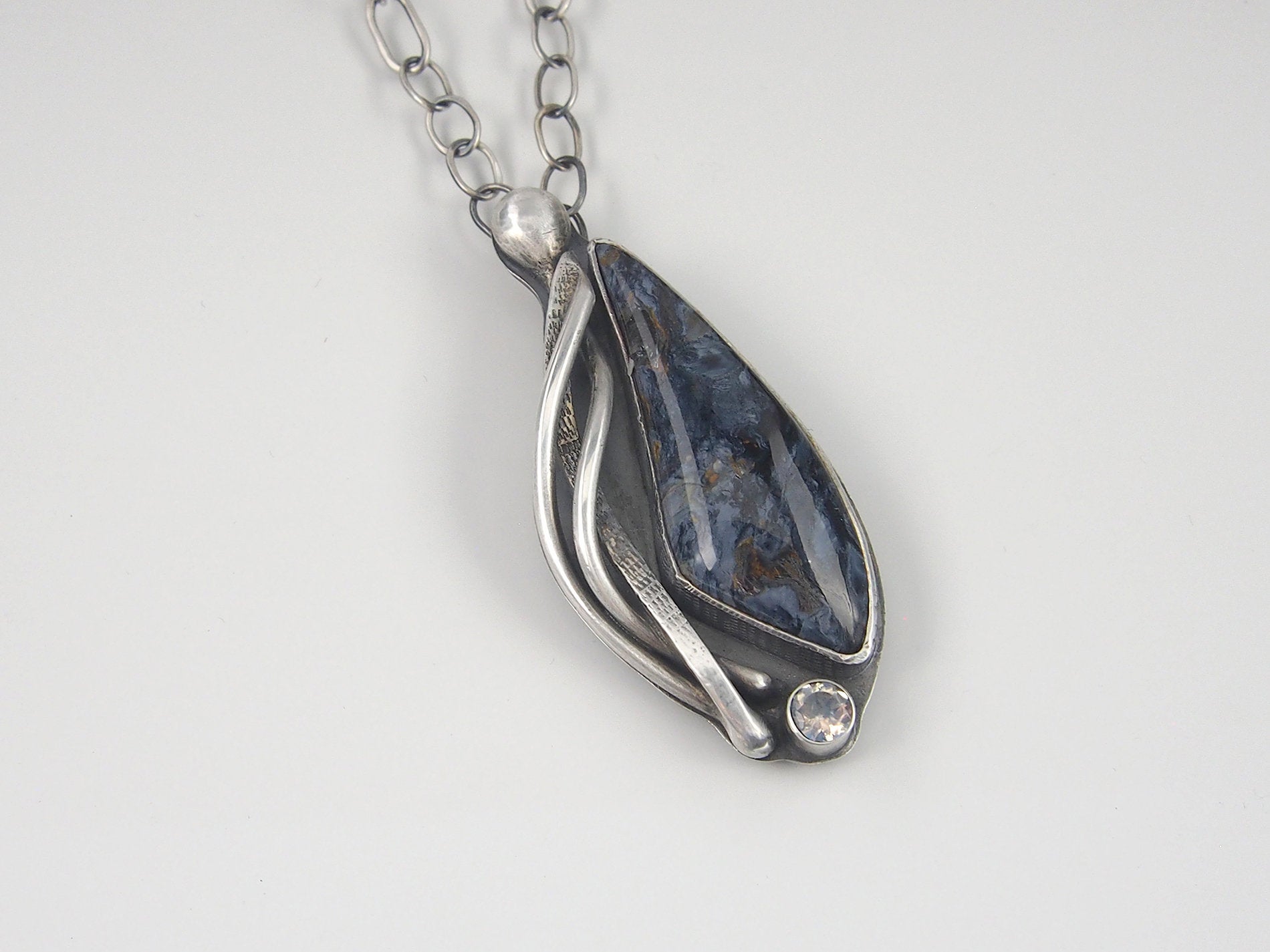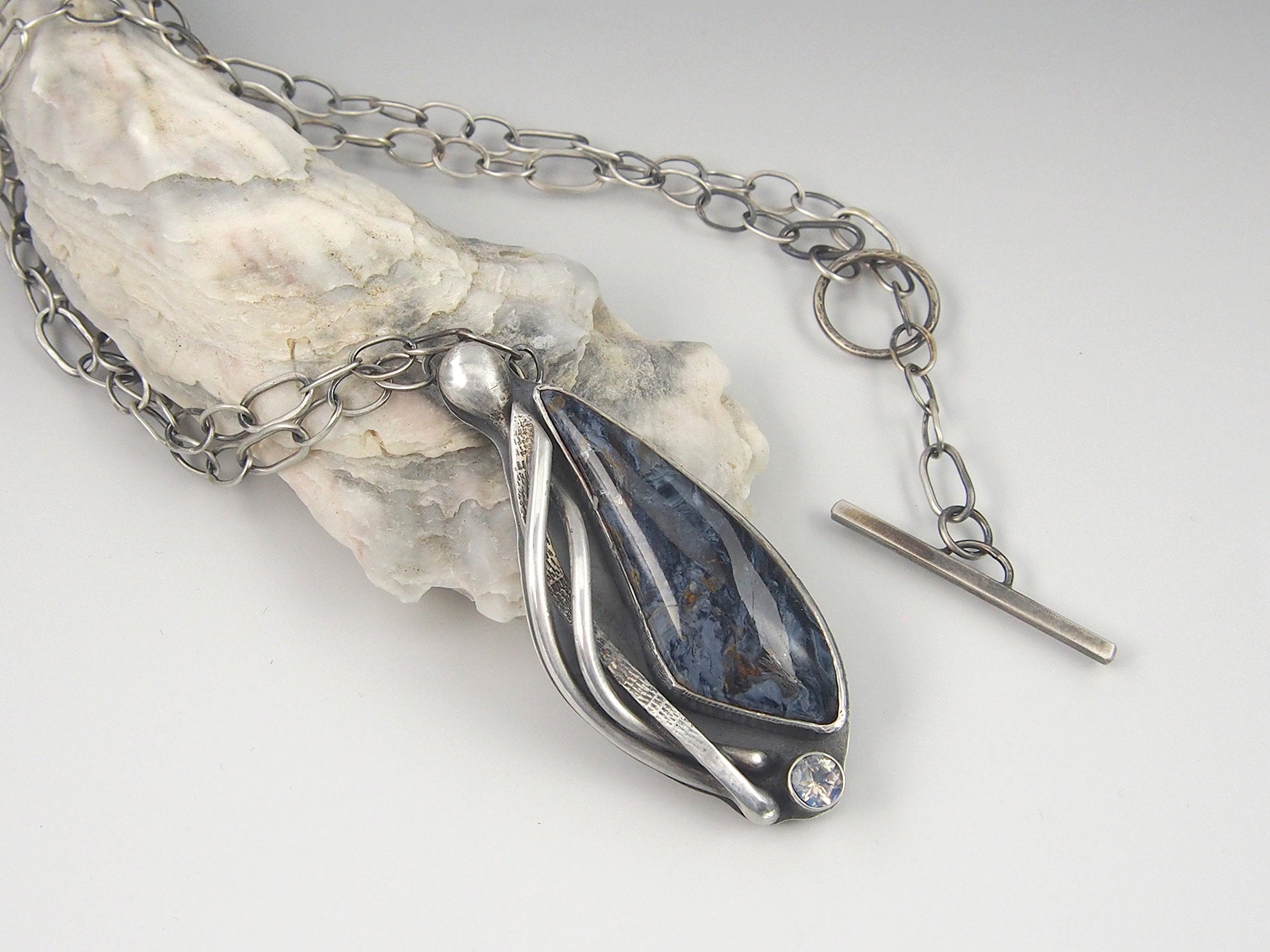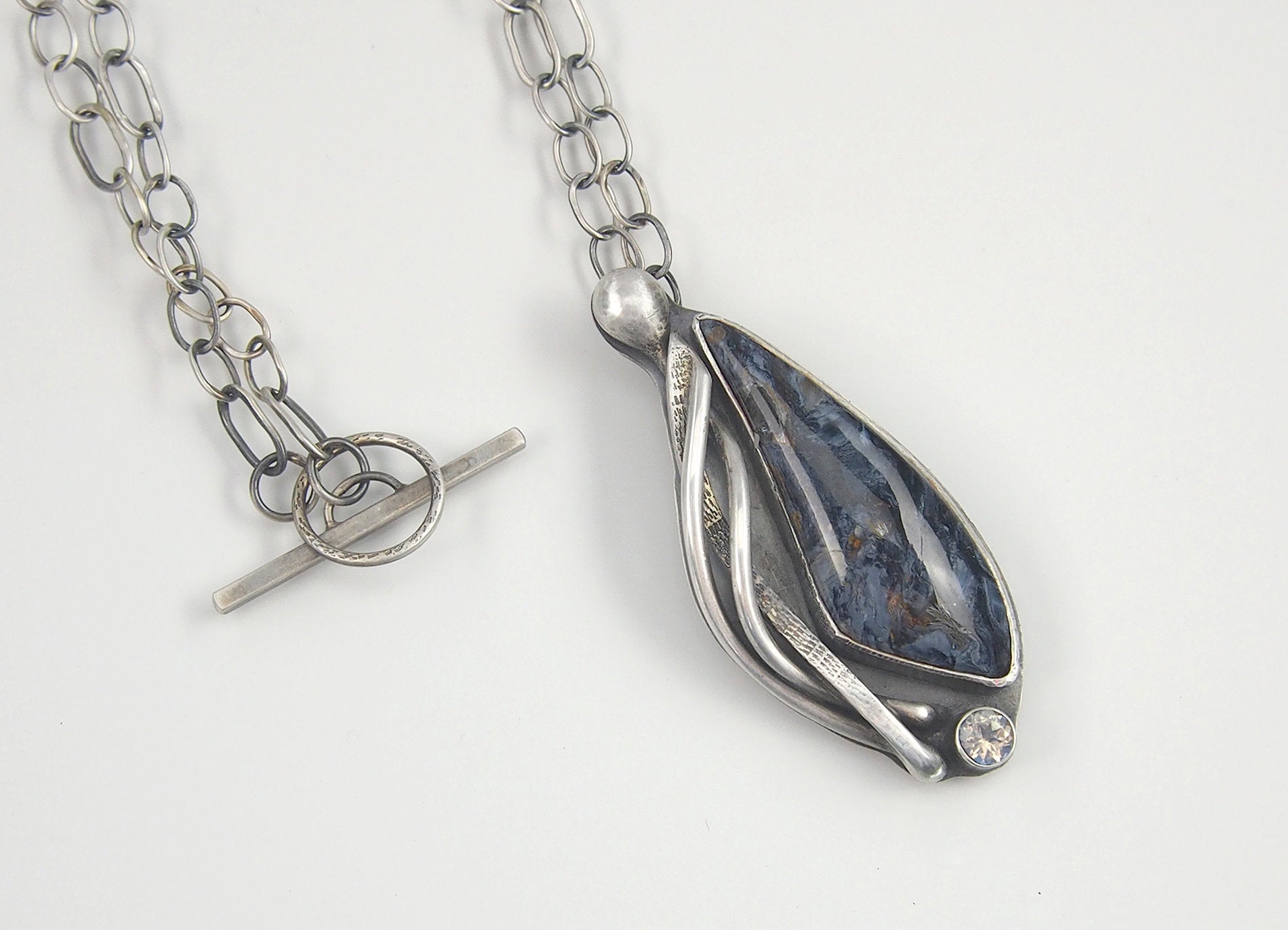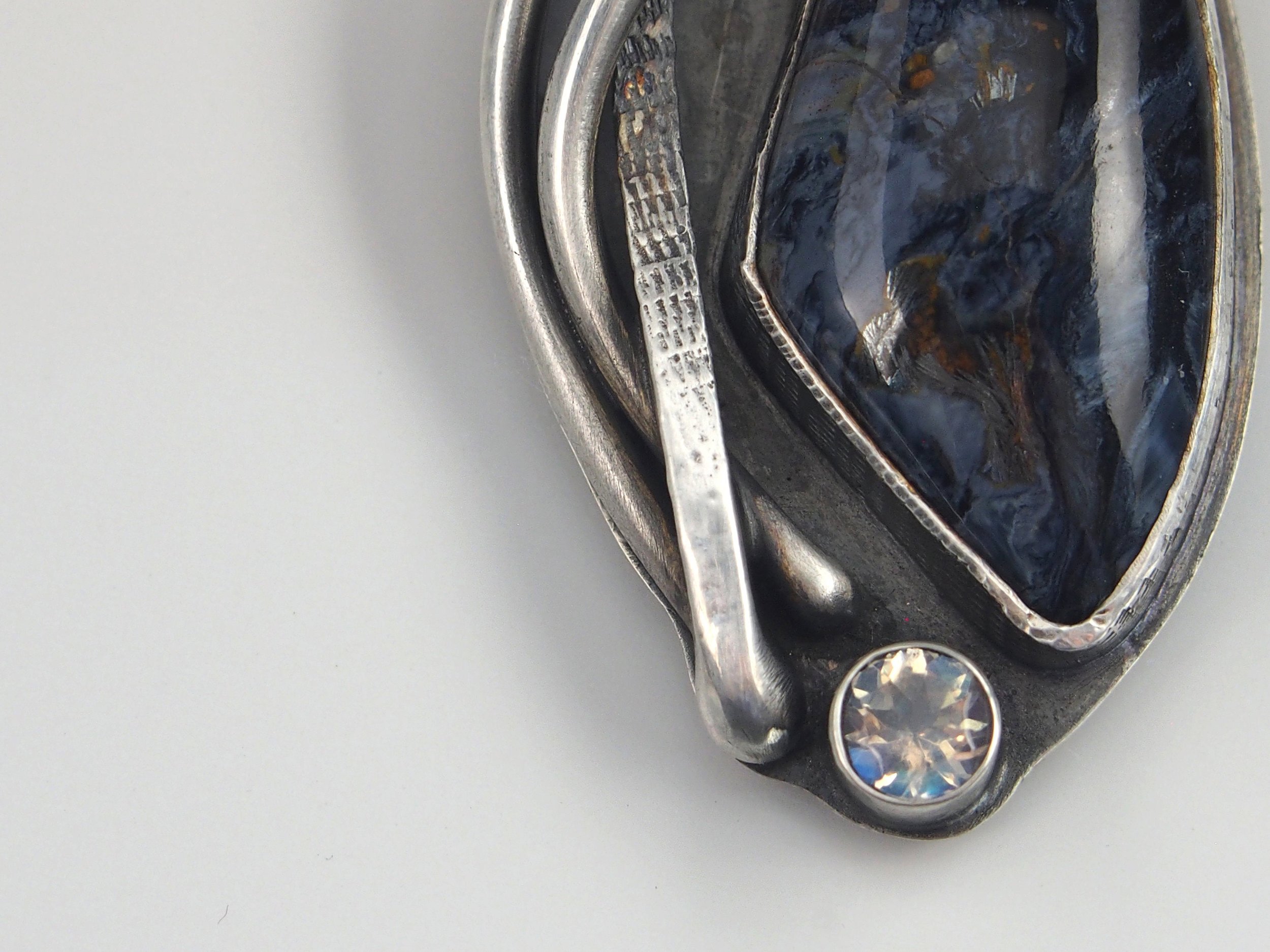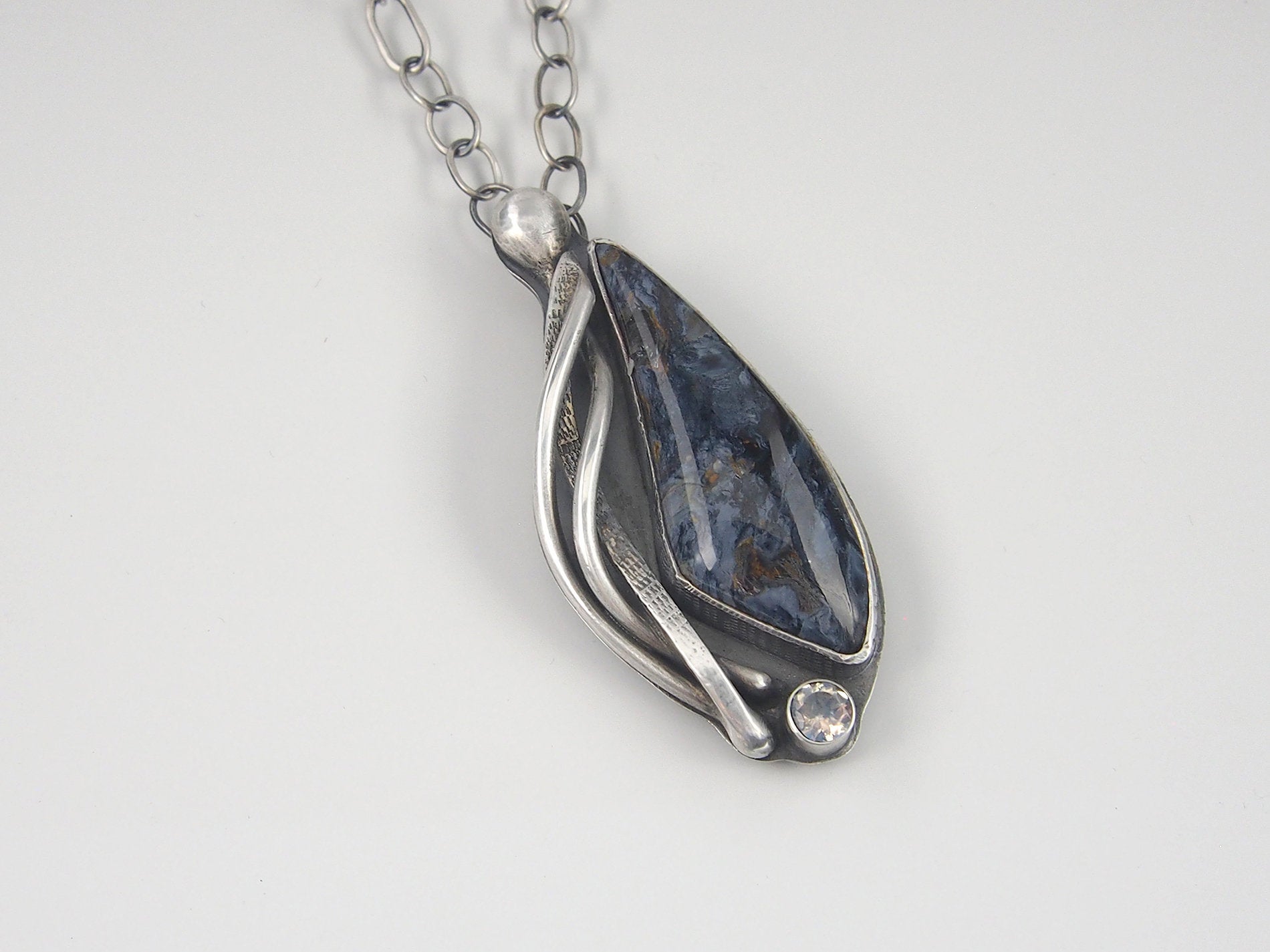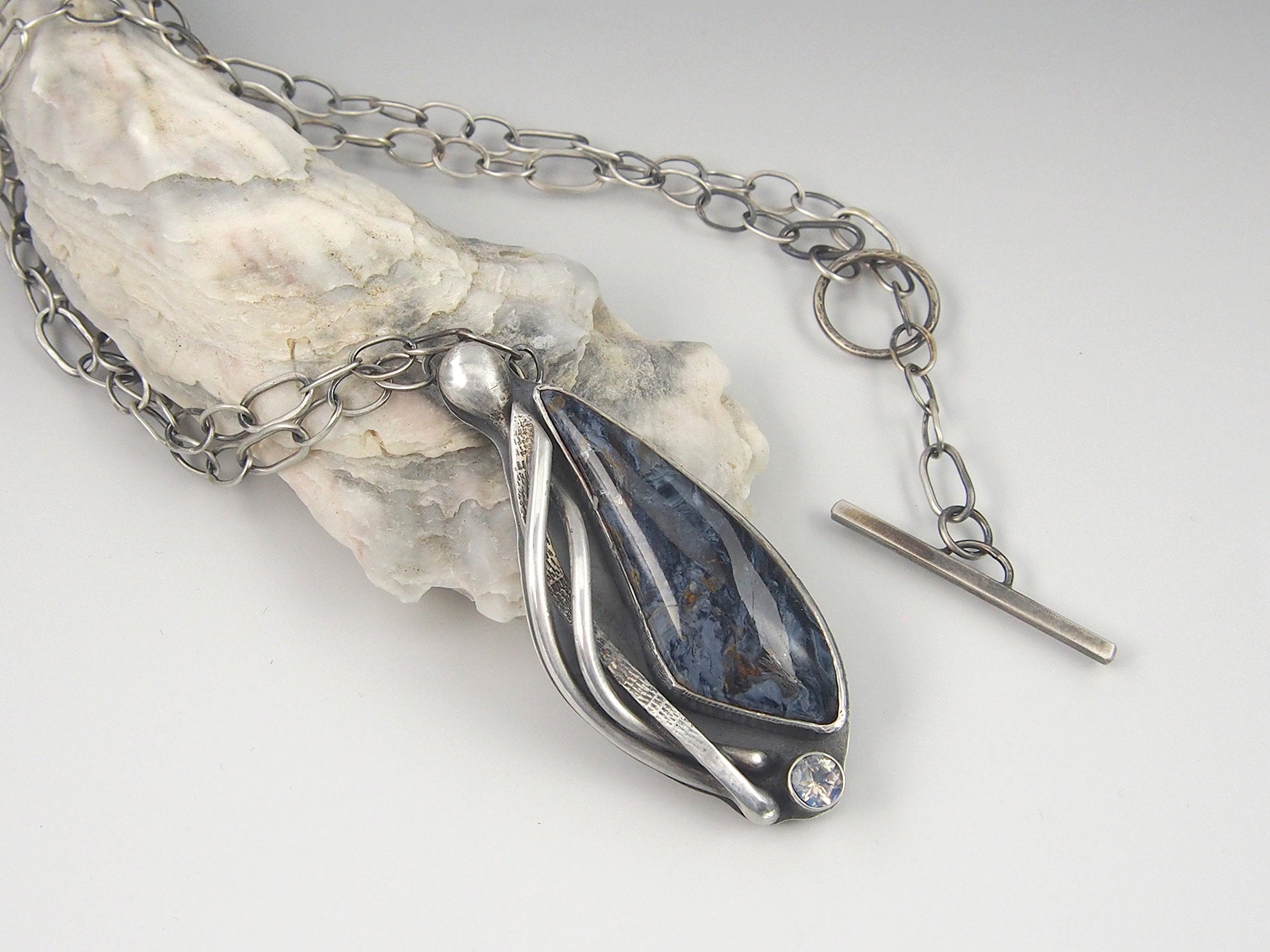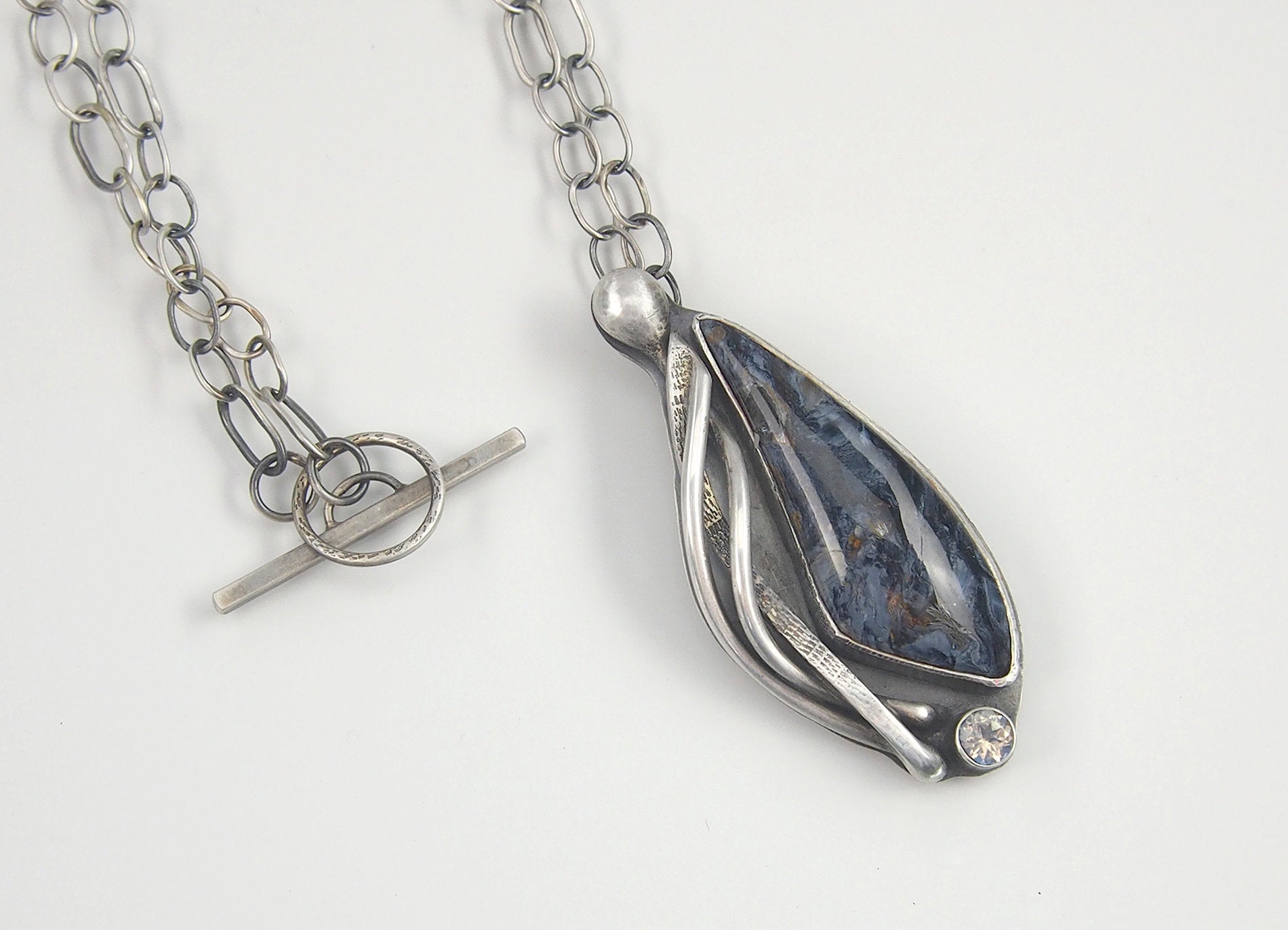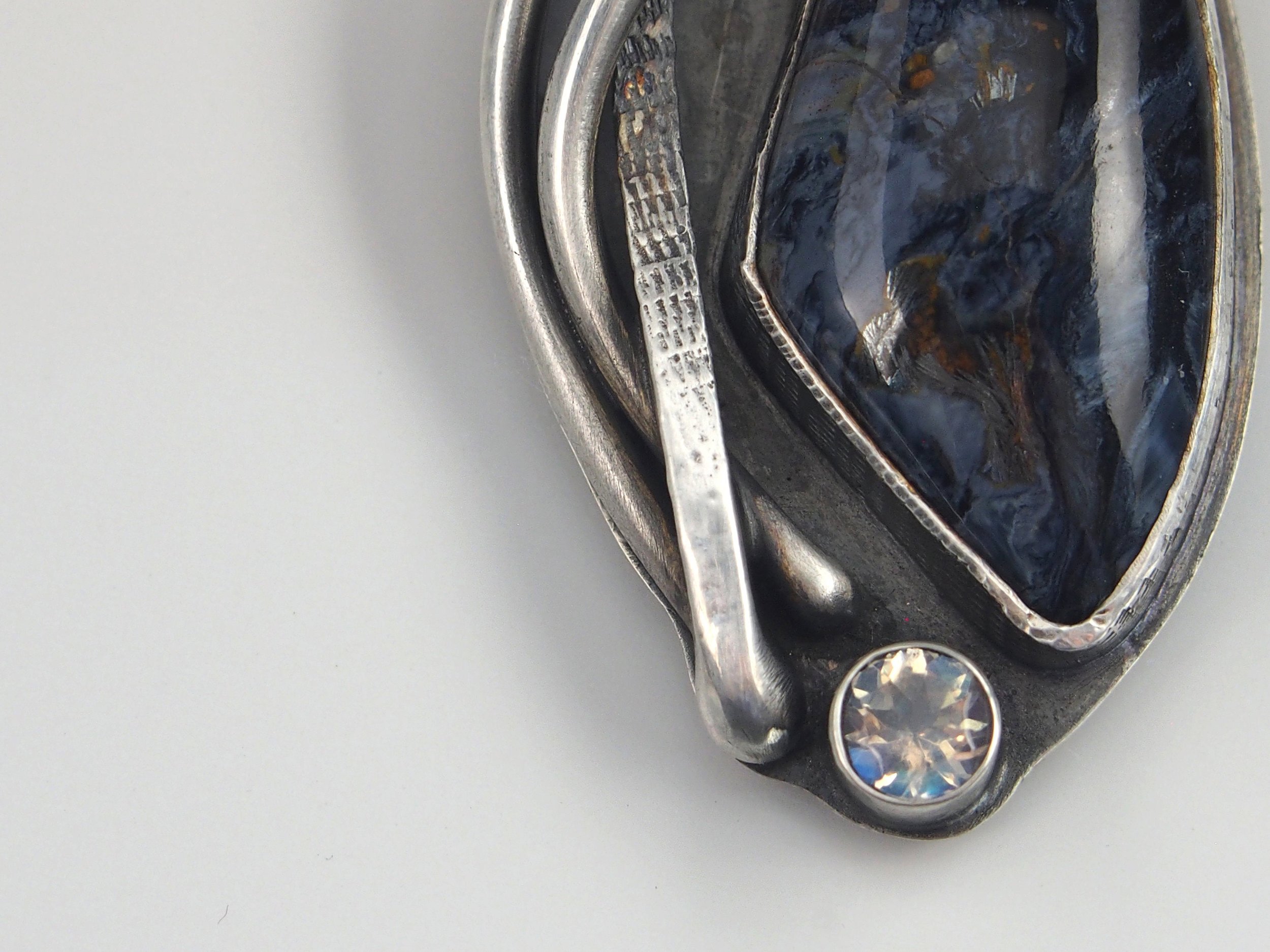 Pietersite and Moonstone Organic Necklace with Handmade Chain and Toggle Clasp
Made from recycled Argentium silver, this necklace is truly OOAK. From the soft, organic shape of the fused silver to the gorgeous Namibian Pietersite cabochon, this piece is breathtaking!

The chain's links are all formed by hand and soldered for strength. The toggle clasp is textured to match the silvered the bezel-all have been oxidized to give this piece its depth. A faceted moonstone sits at the bottom for a little extra shine.

An outstanding, original piece that cannot be duplicated.