Organic Hoop Dangle Earrings with French Hook Earwires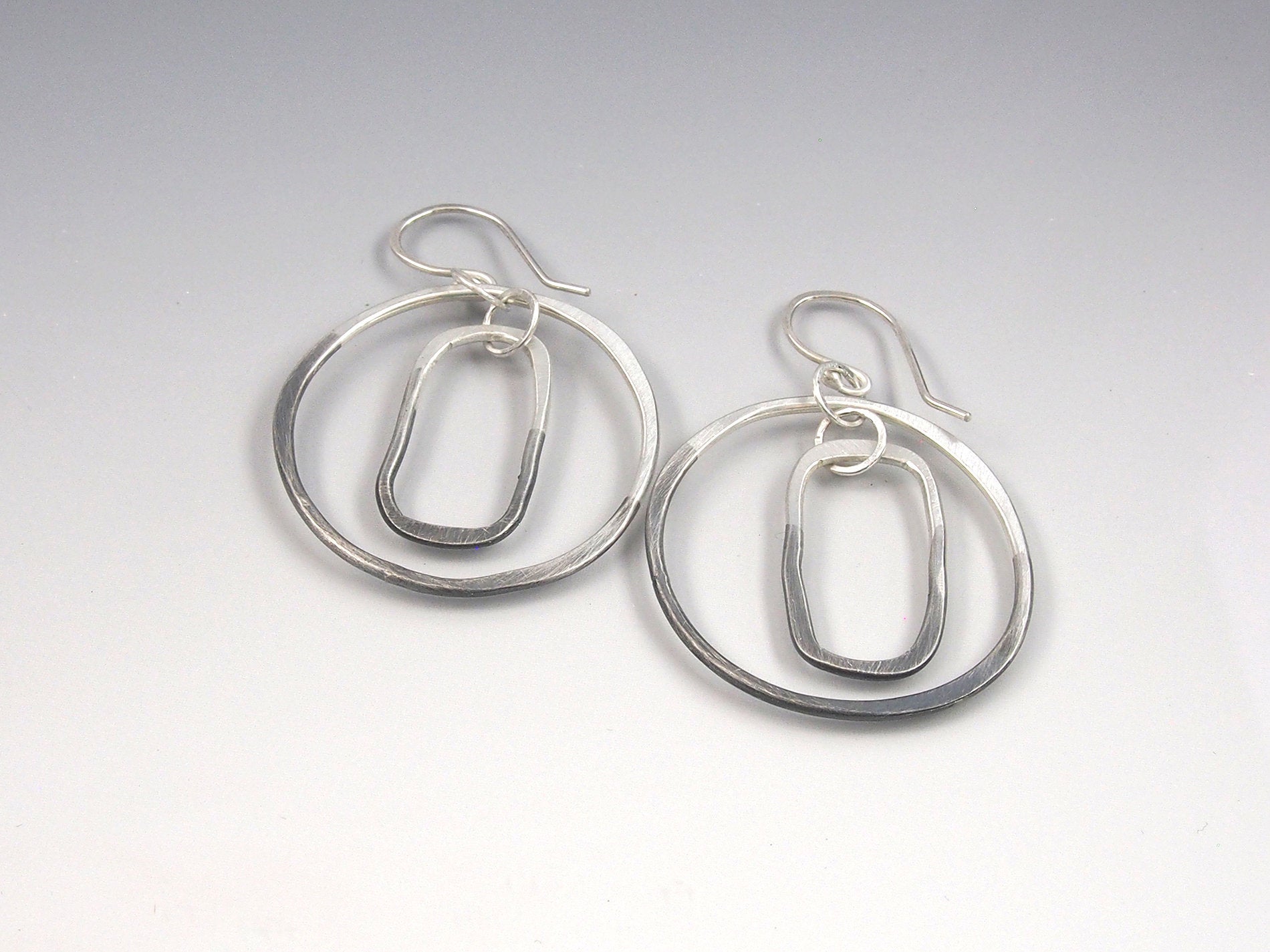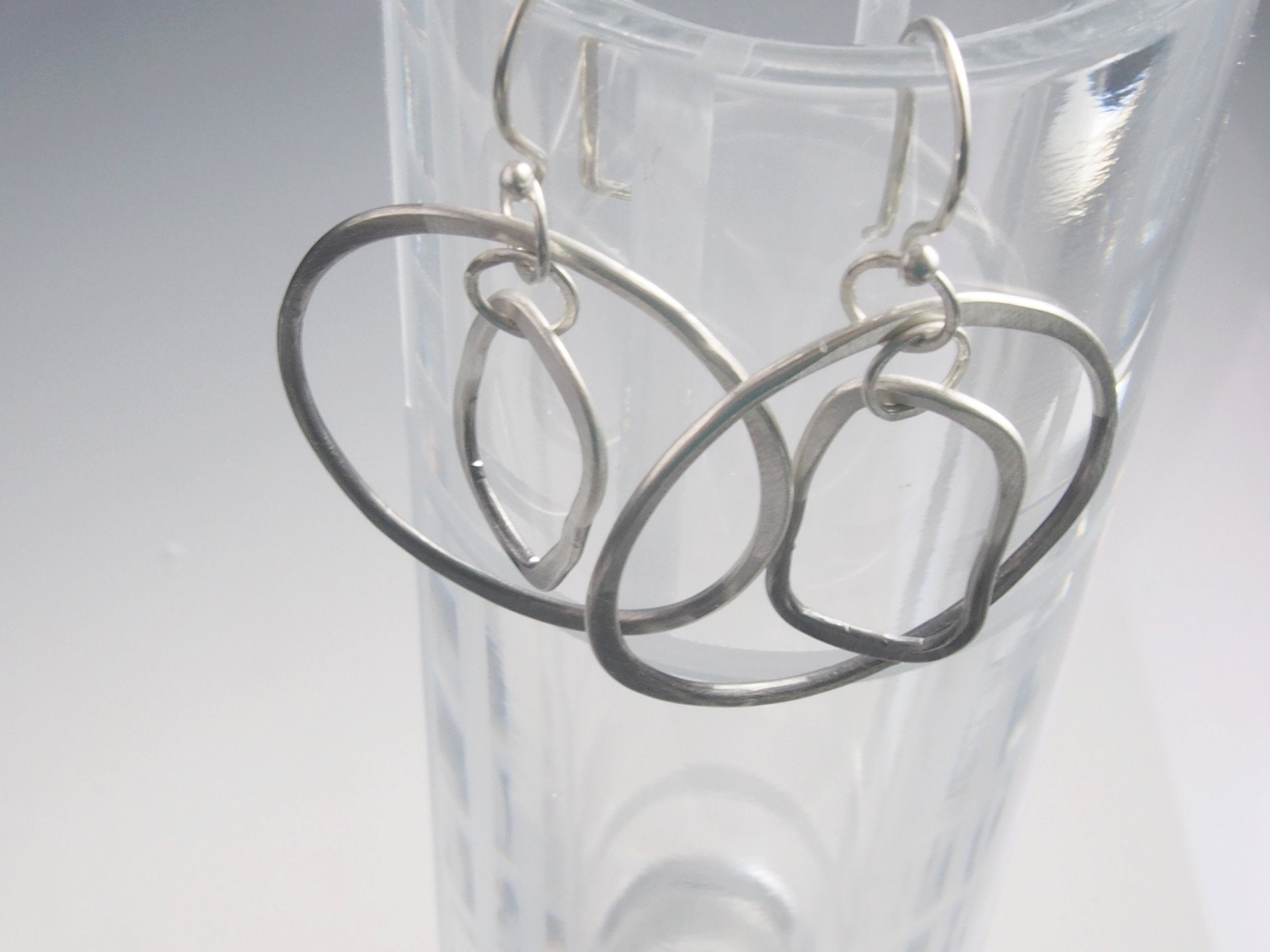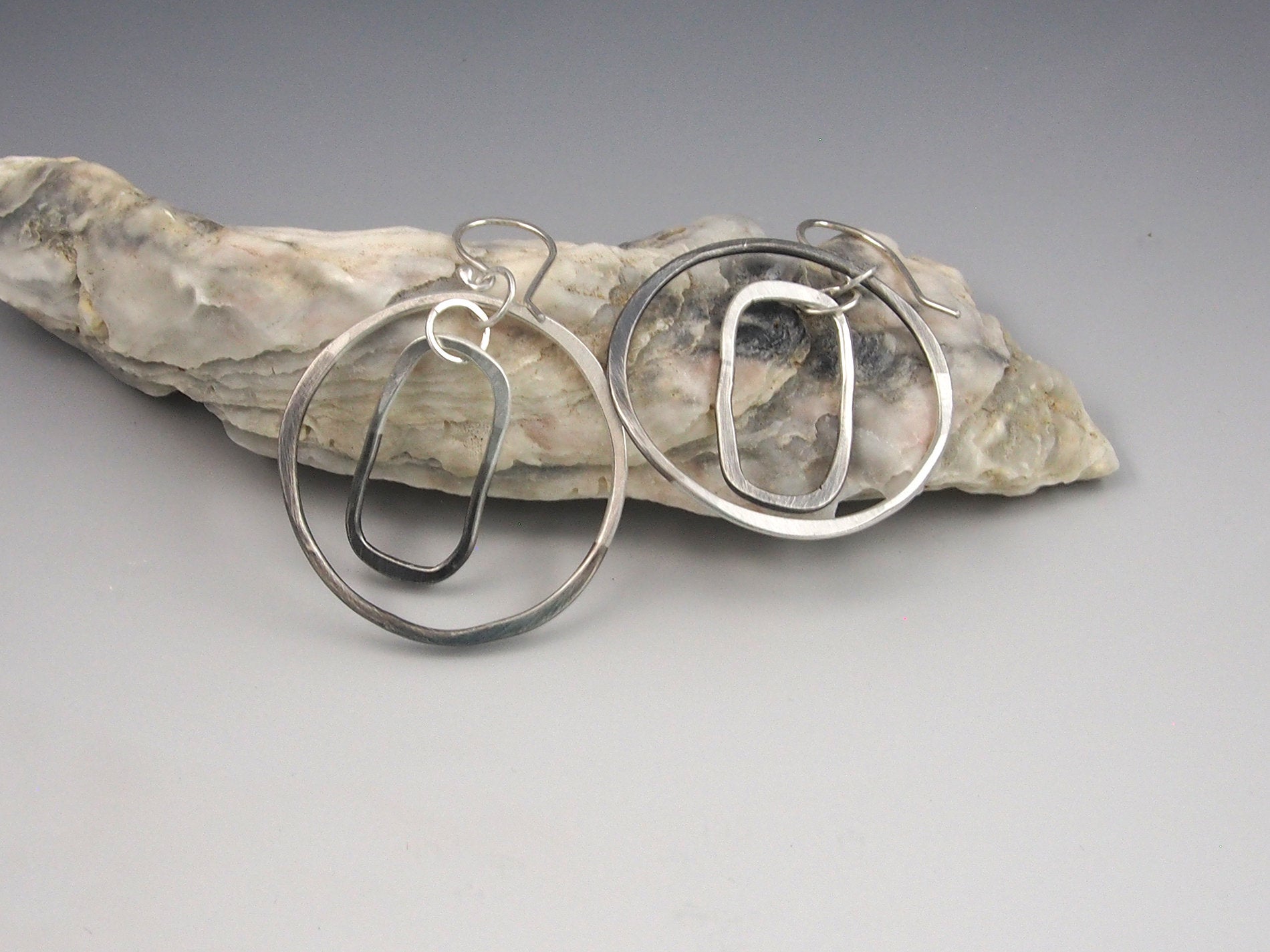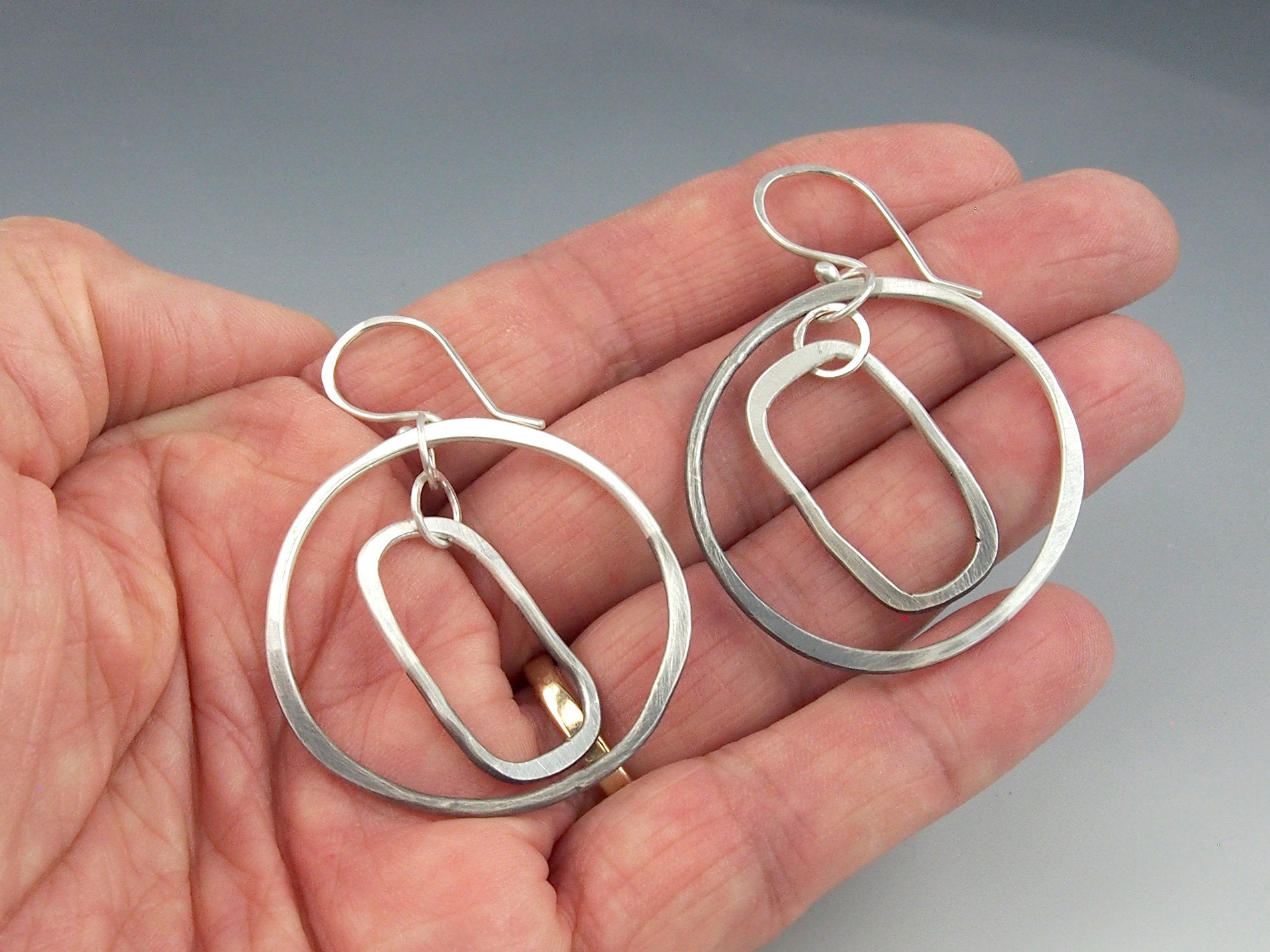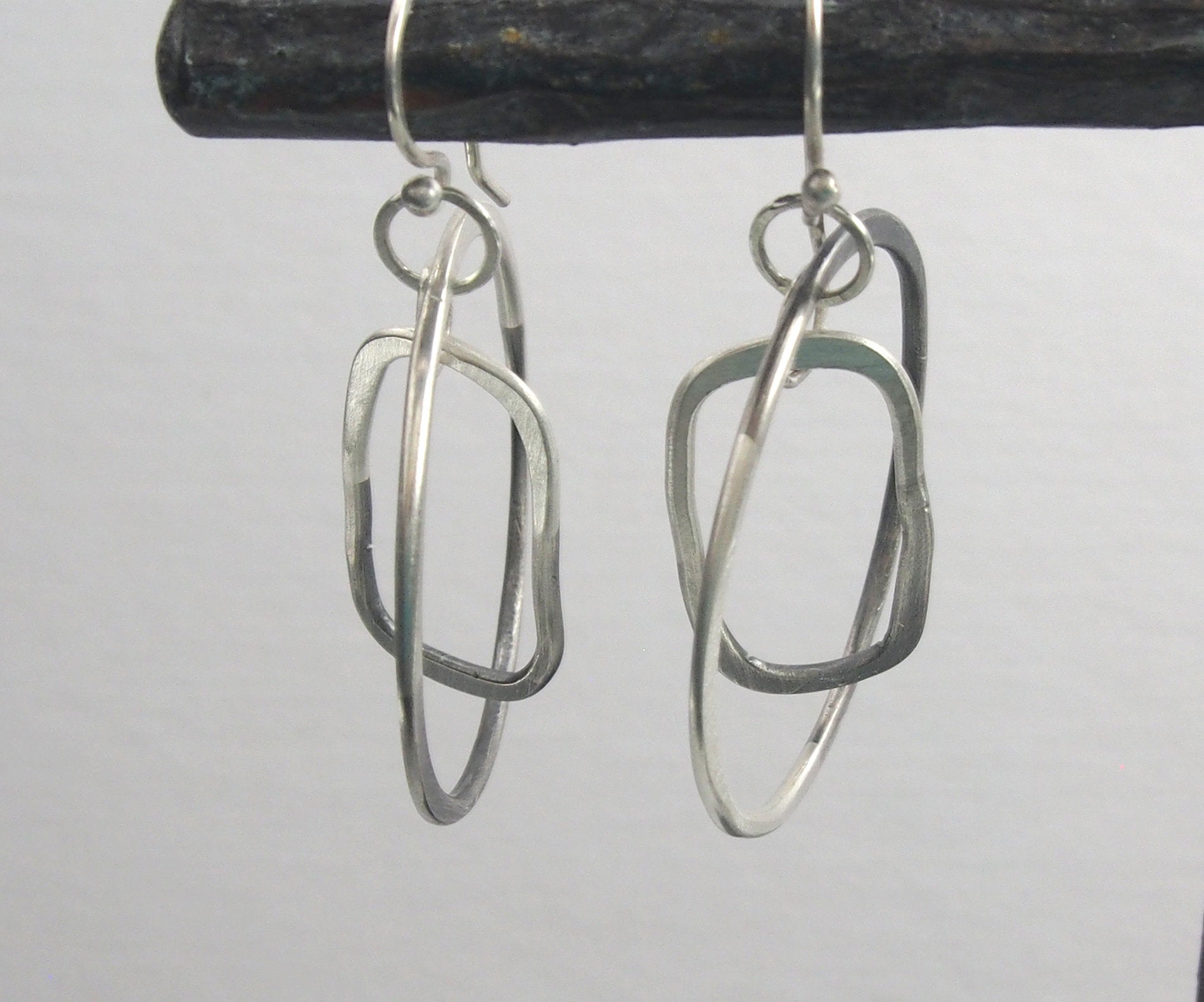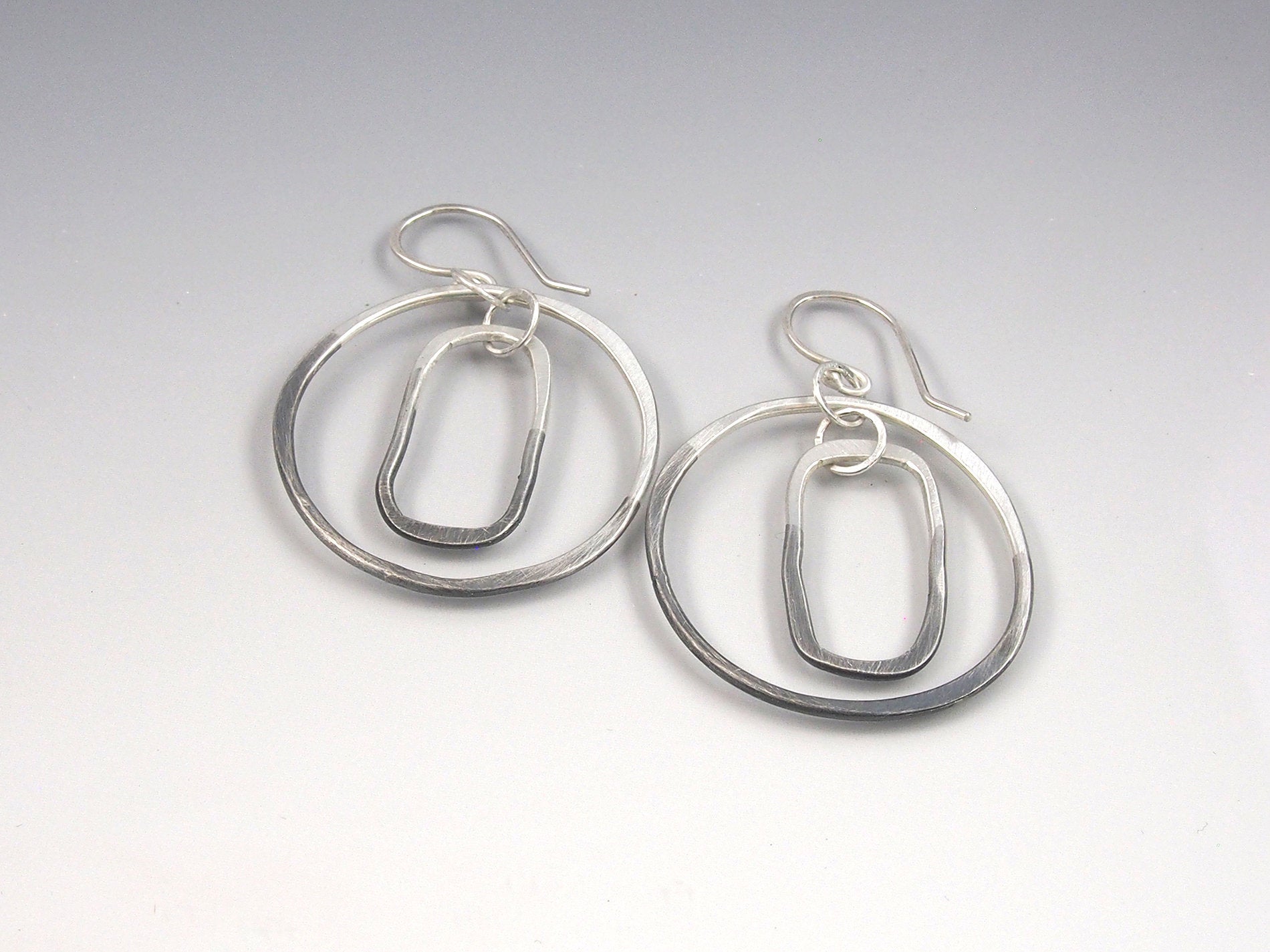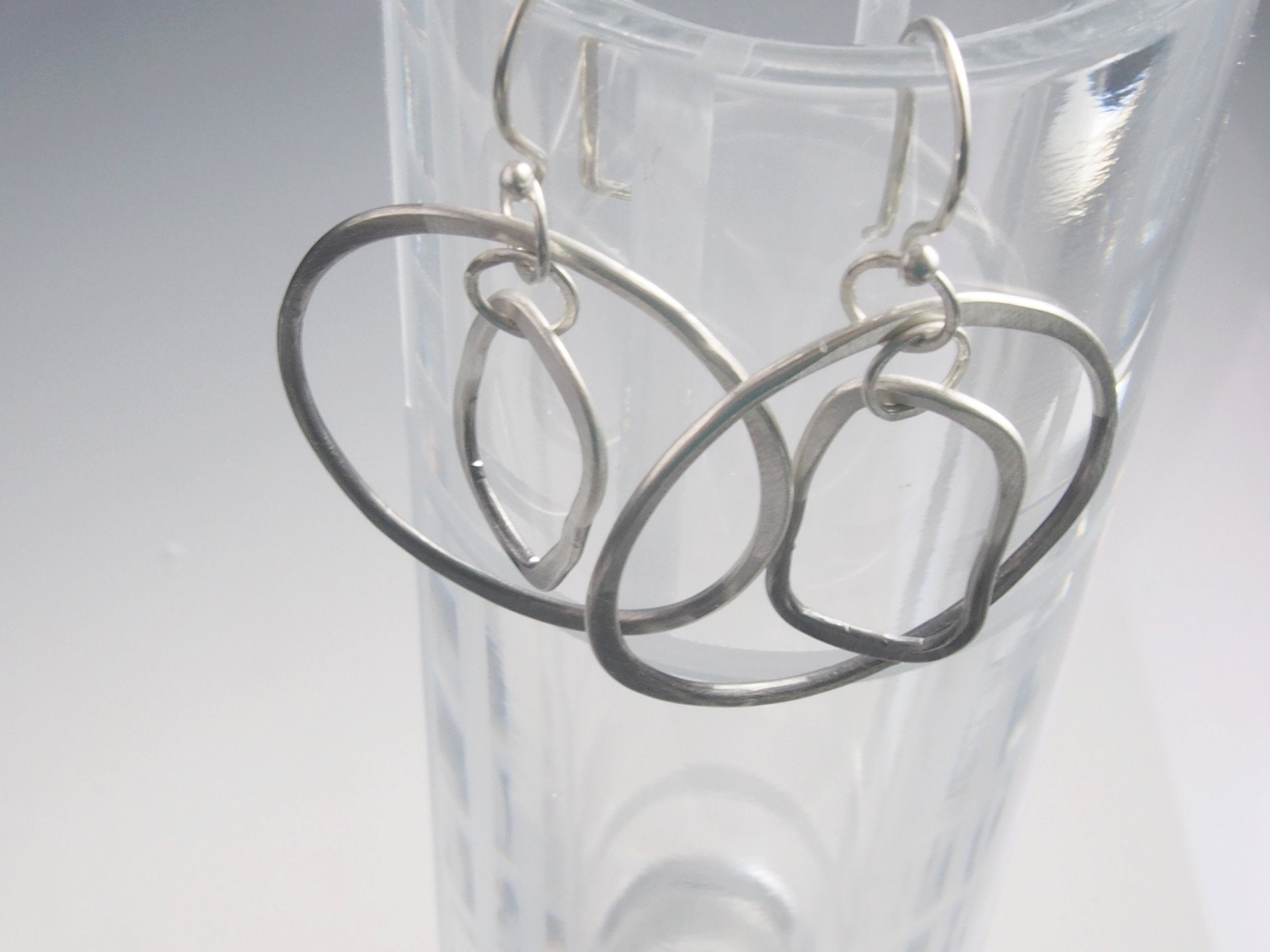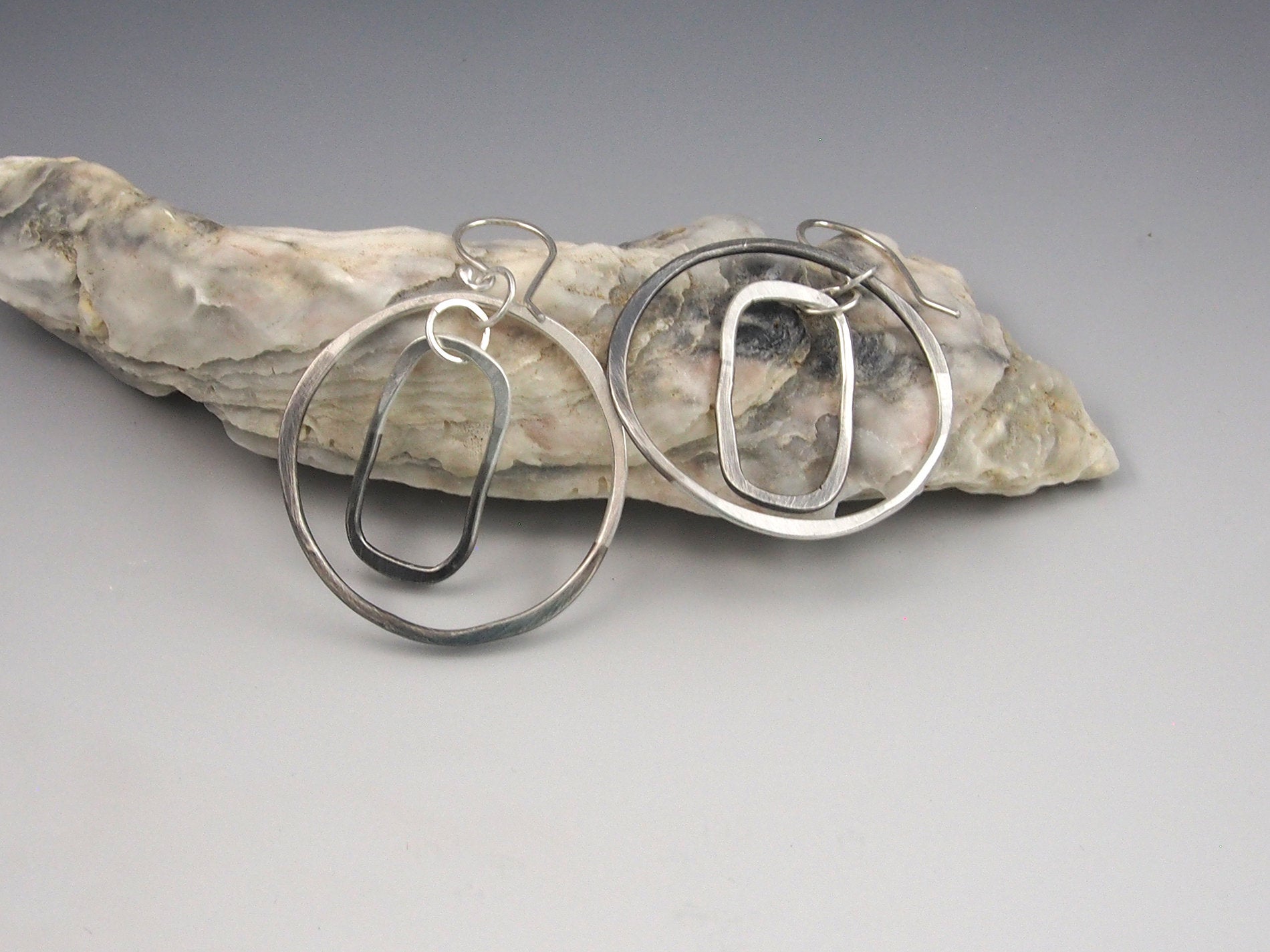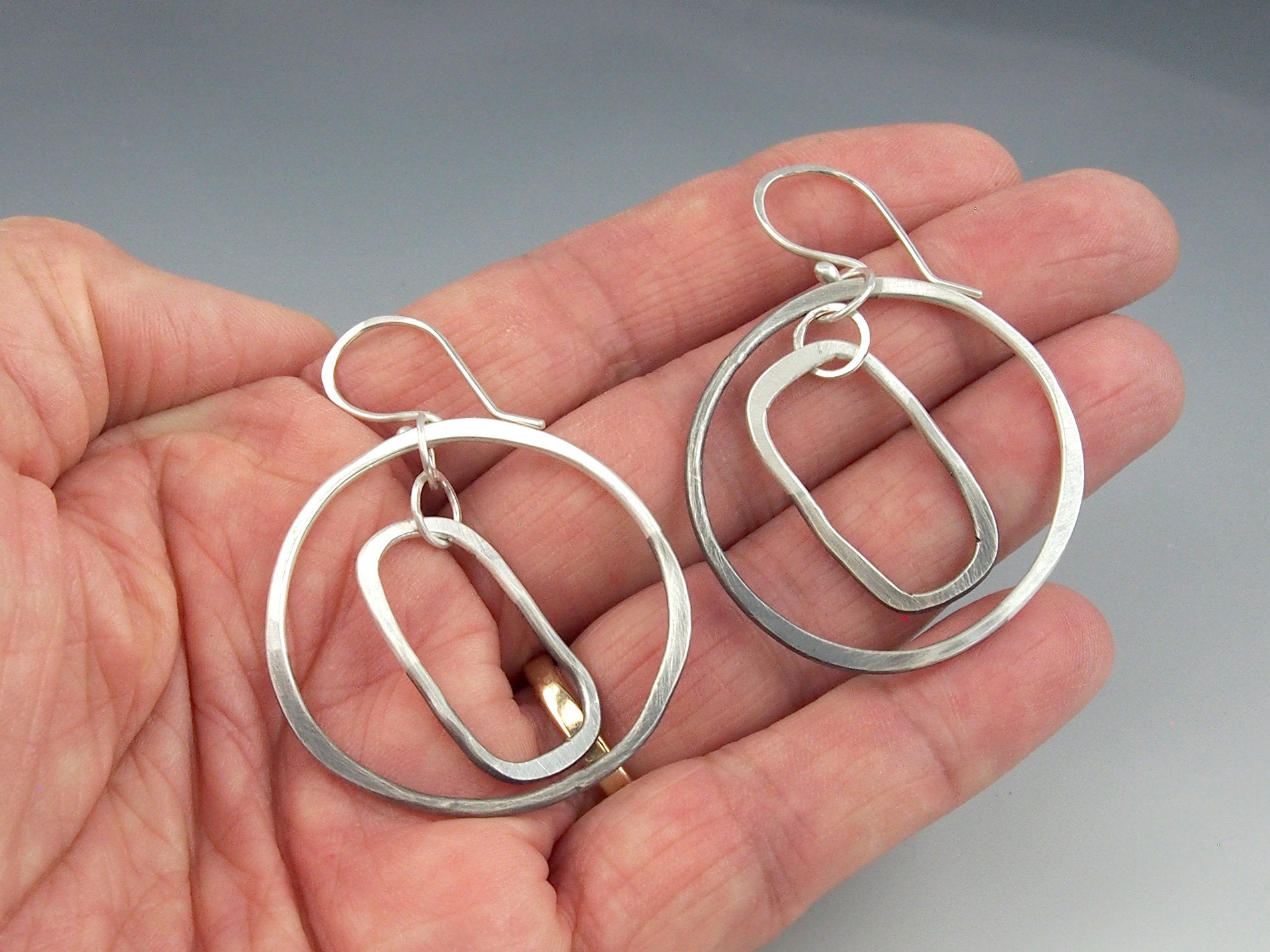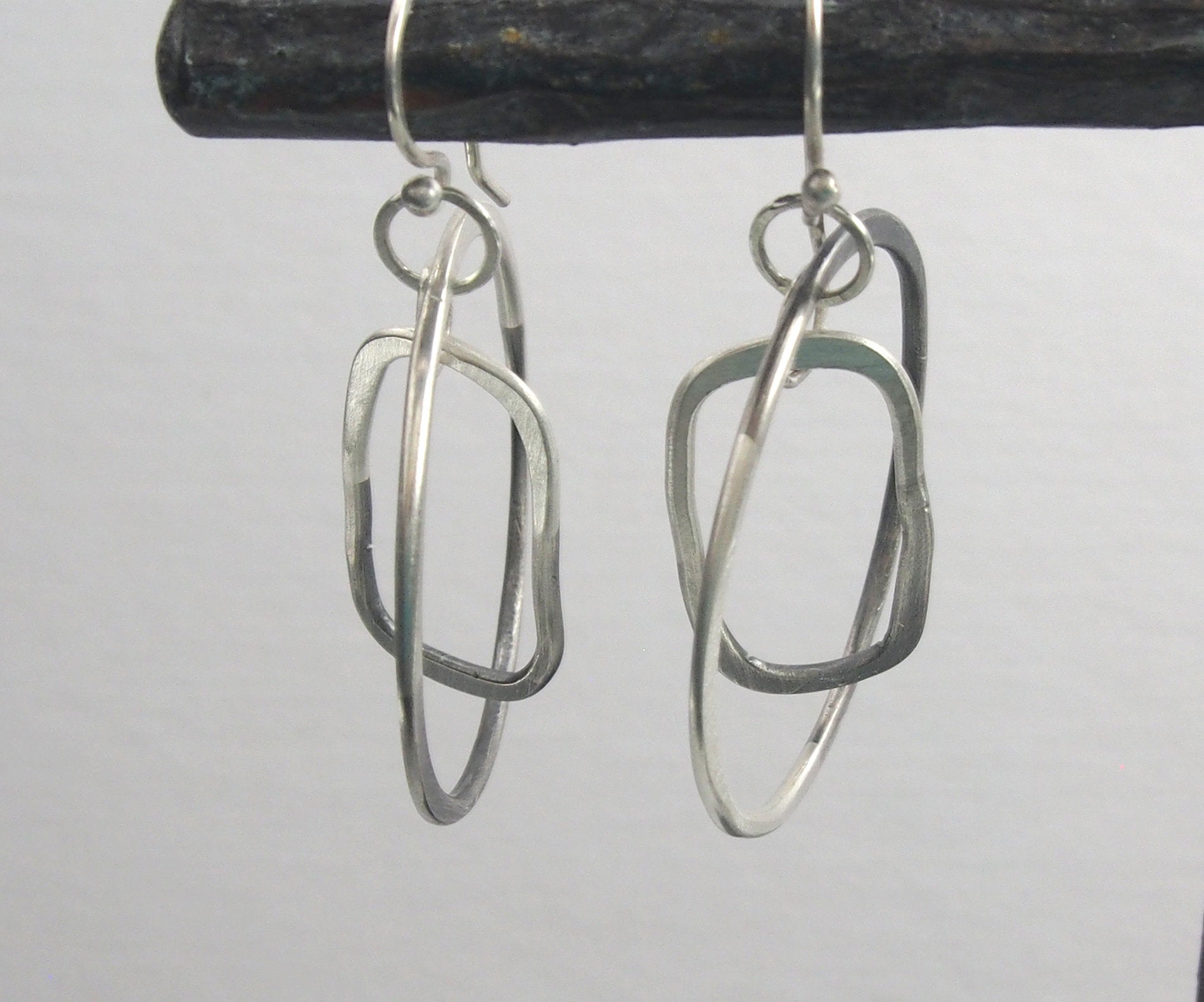 Organic Hoop Dangle Earrings with French Hook Earwires
These earrings have a delightful jingle when they move! Hung from handmade Argentium Silver french wires at a luscious 2 inches in length.

The 2 hoops are formed by hand, then hammered here and there to create a natural organic shape. Three are then linked together to spin and move with every step. These 2 hoops make for the bohemian look you've wanted. They are finished in a soft, matte silver with an ombre effect of gradient light to dark silver. They may also be polished to a high shine, or all oxidized in dark grey. You choose!

My earrings will come in a recycled box suitable for gift giving!