Custom Made Spinner Ring with Argentium Silver and 14k Gold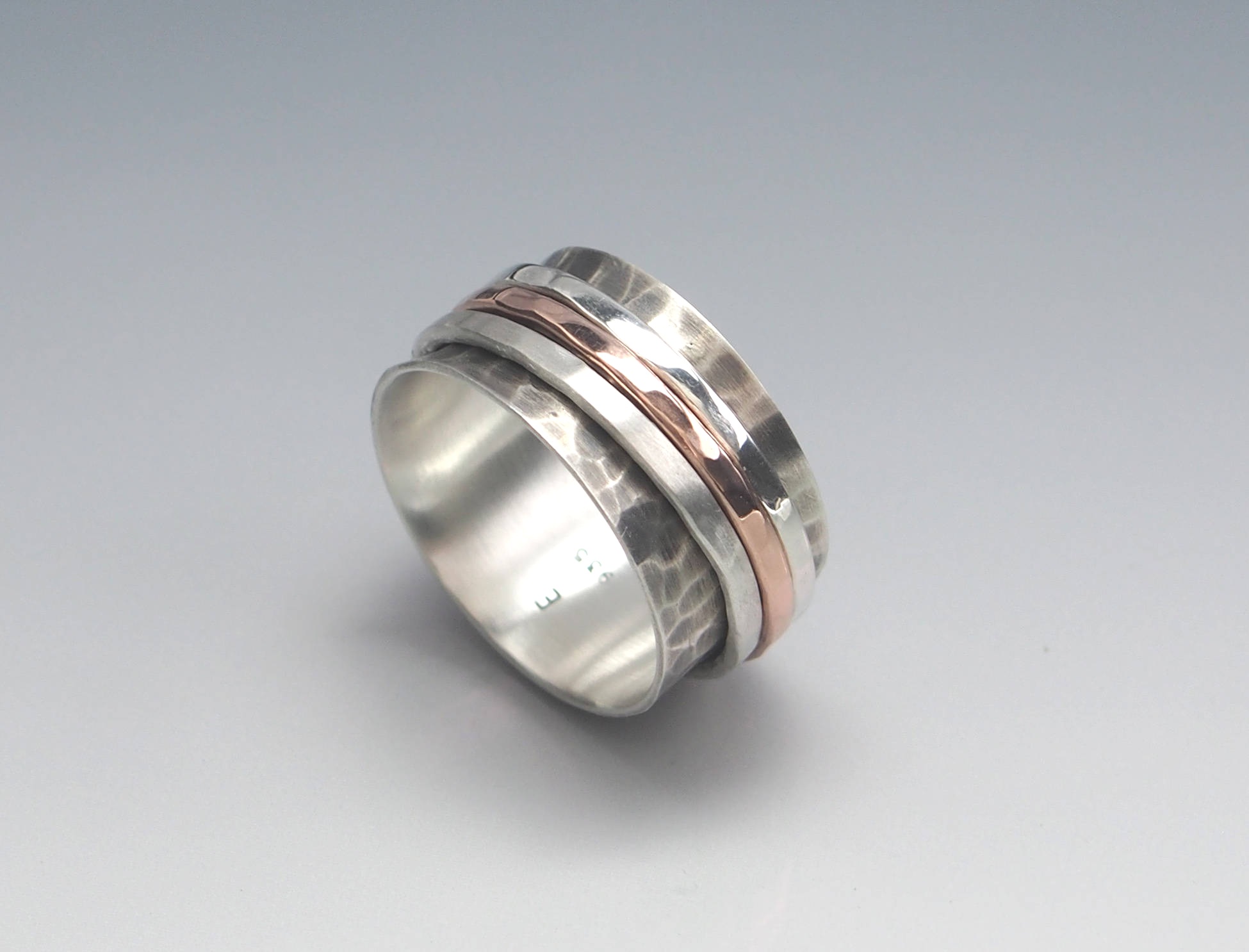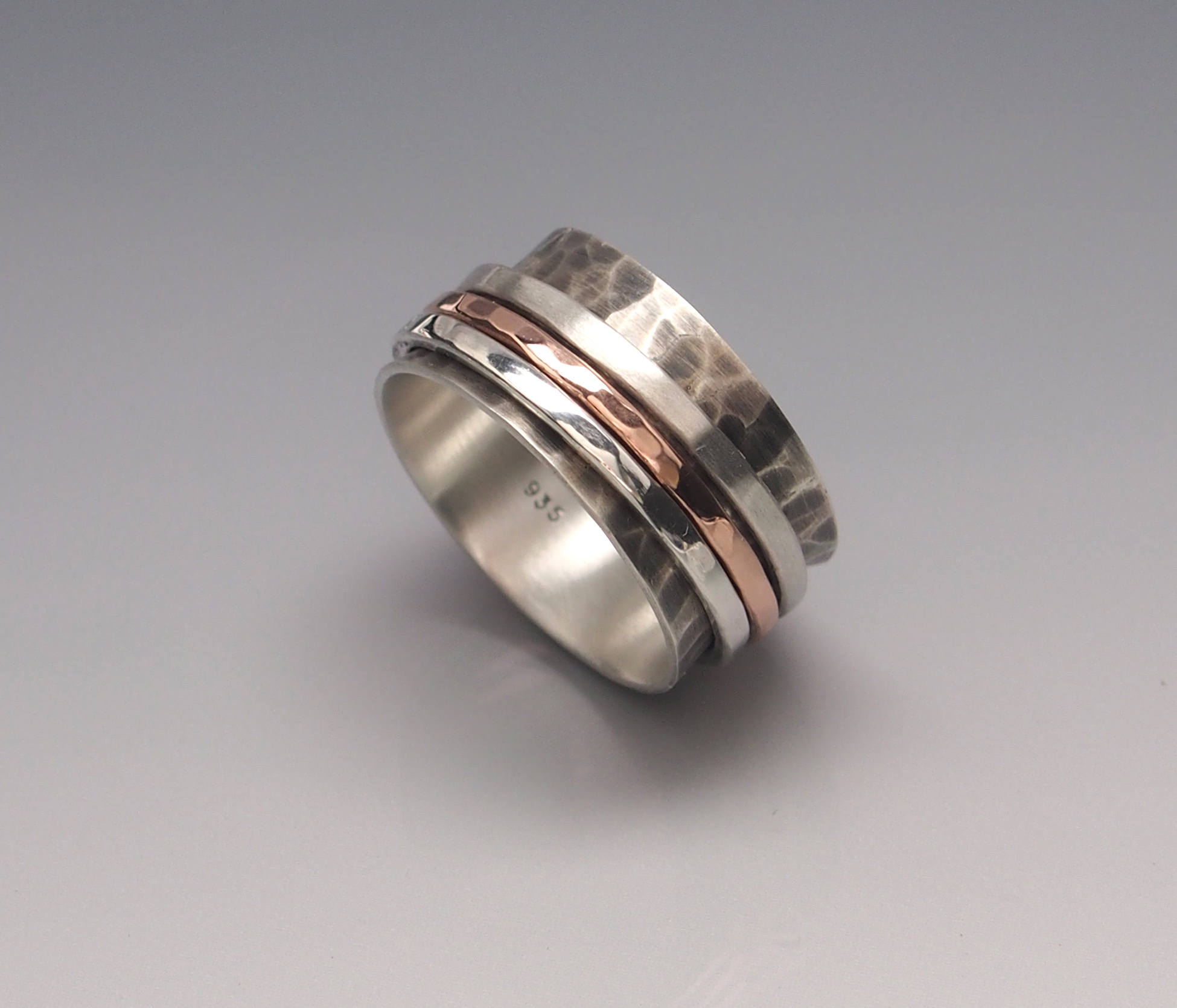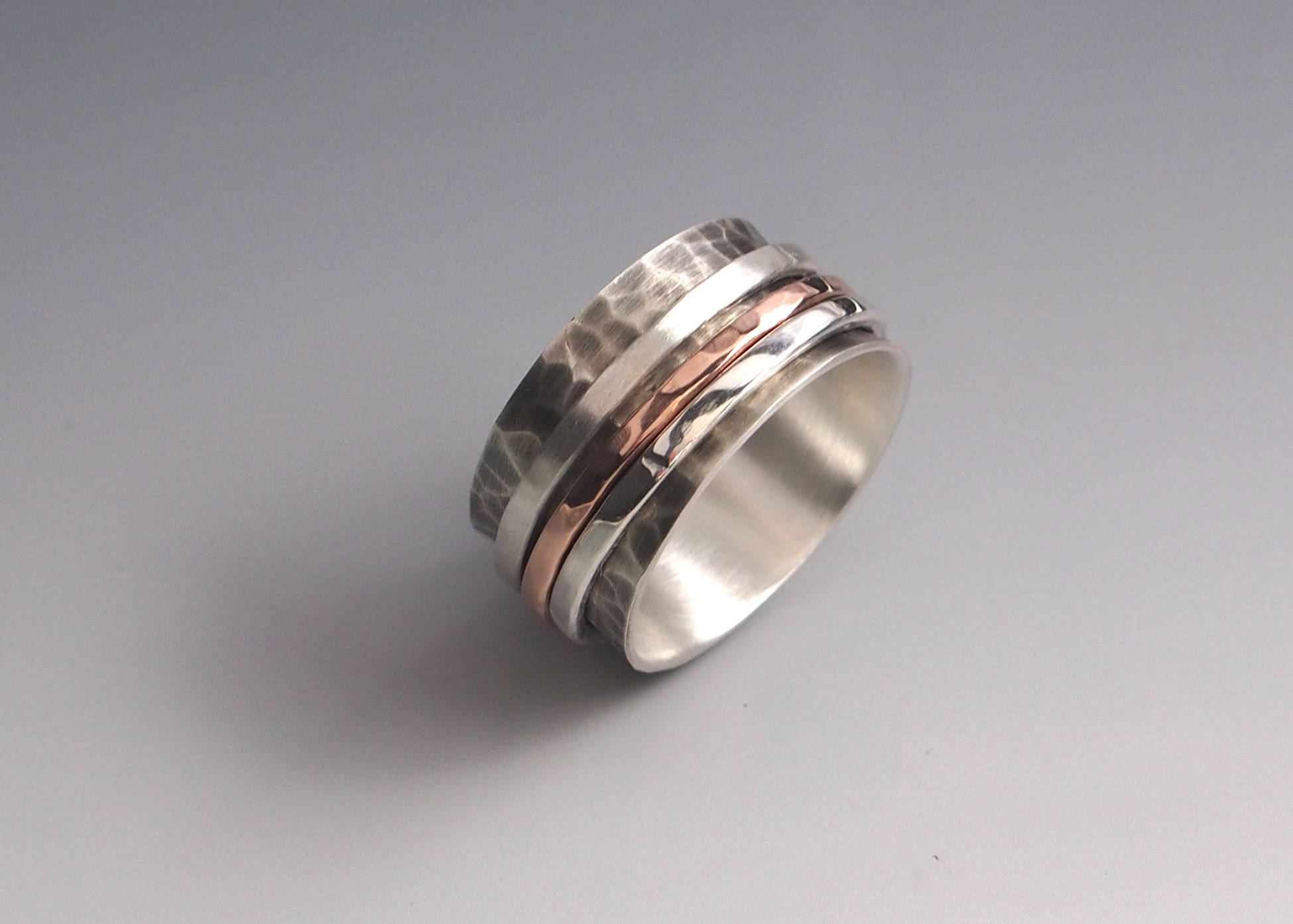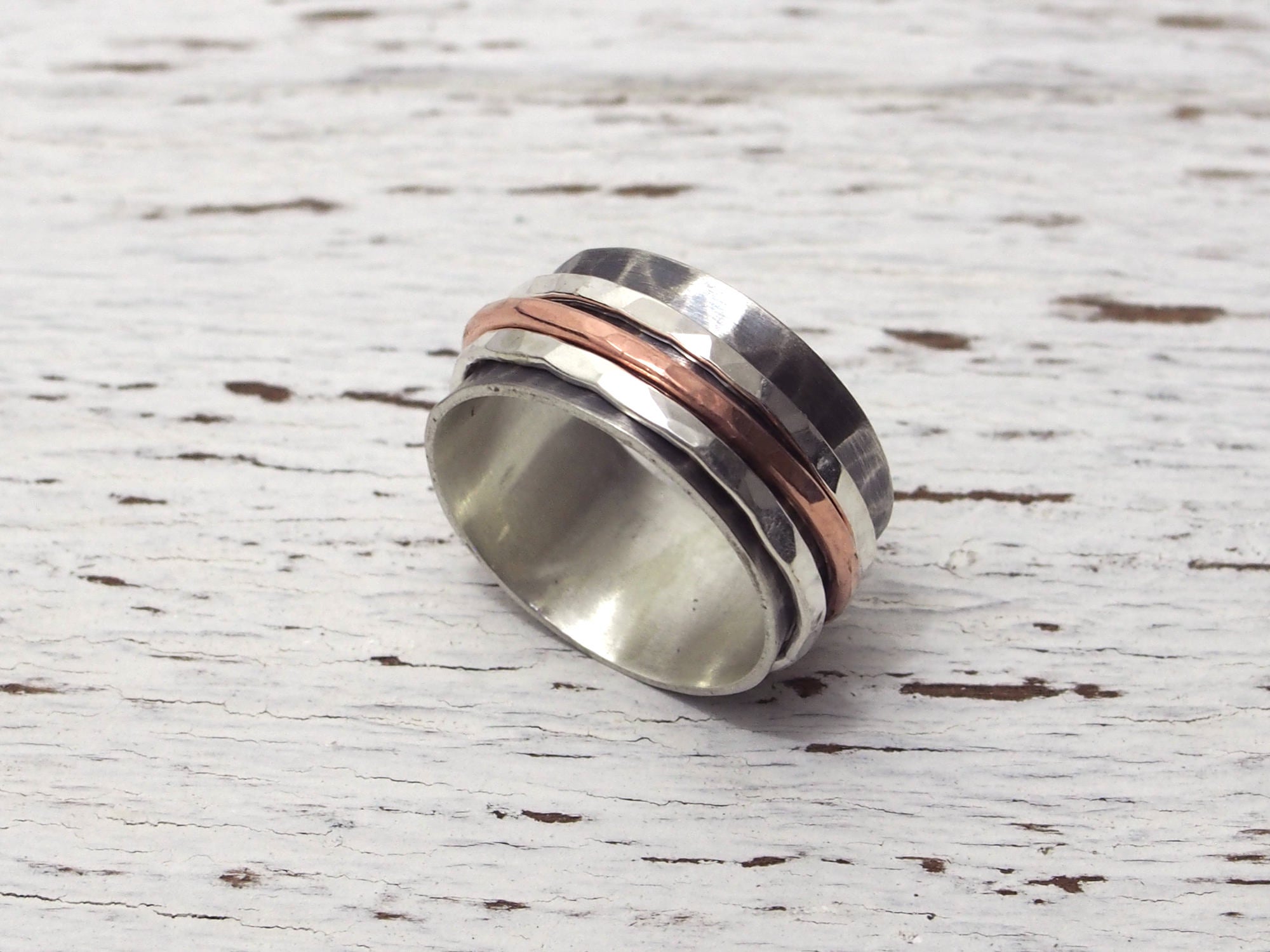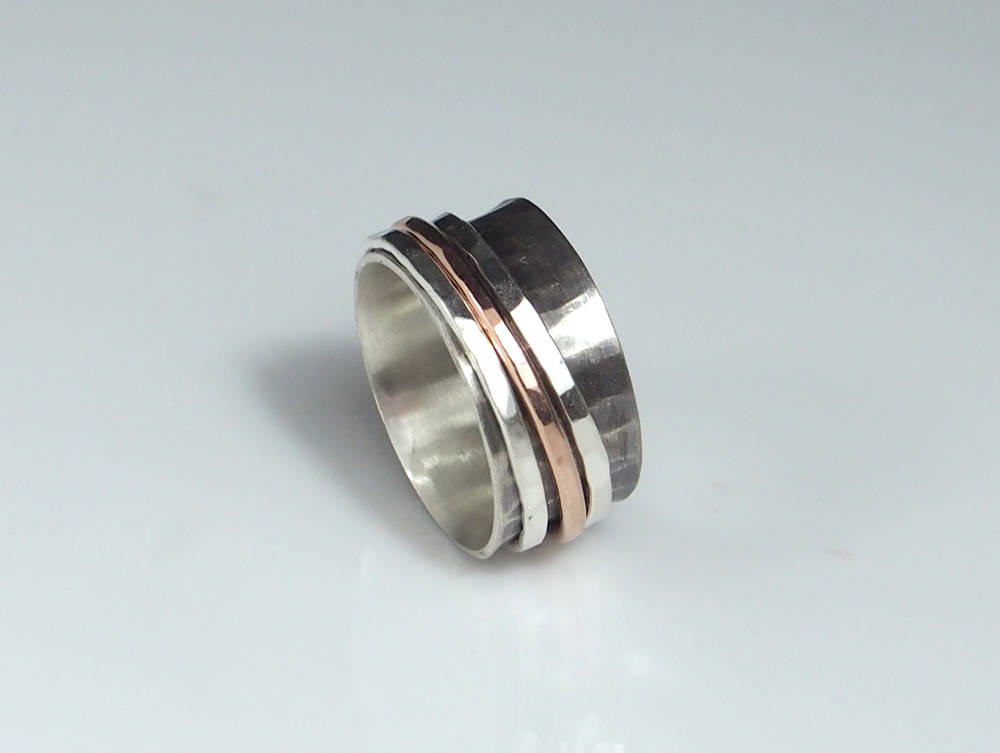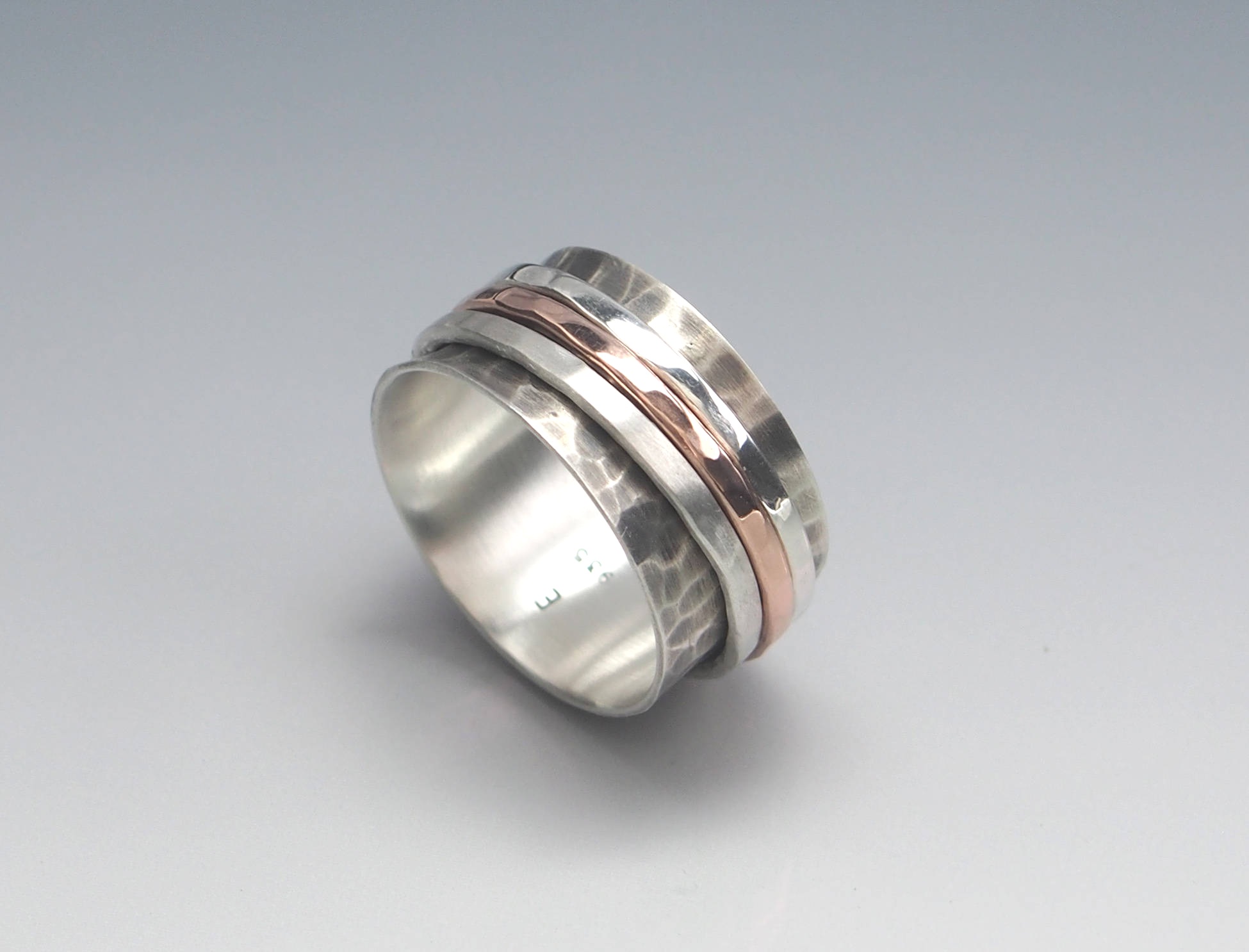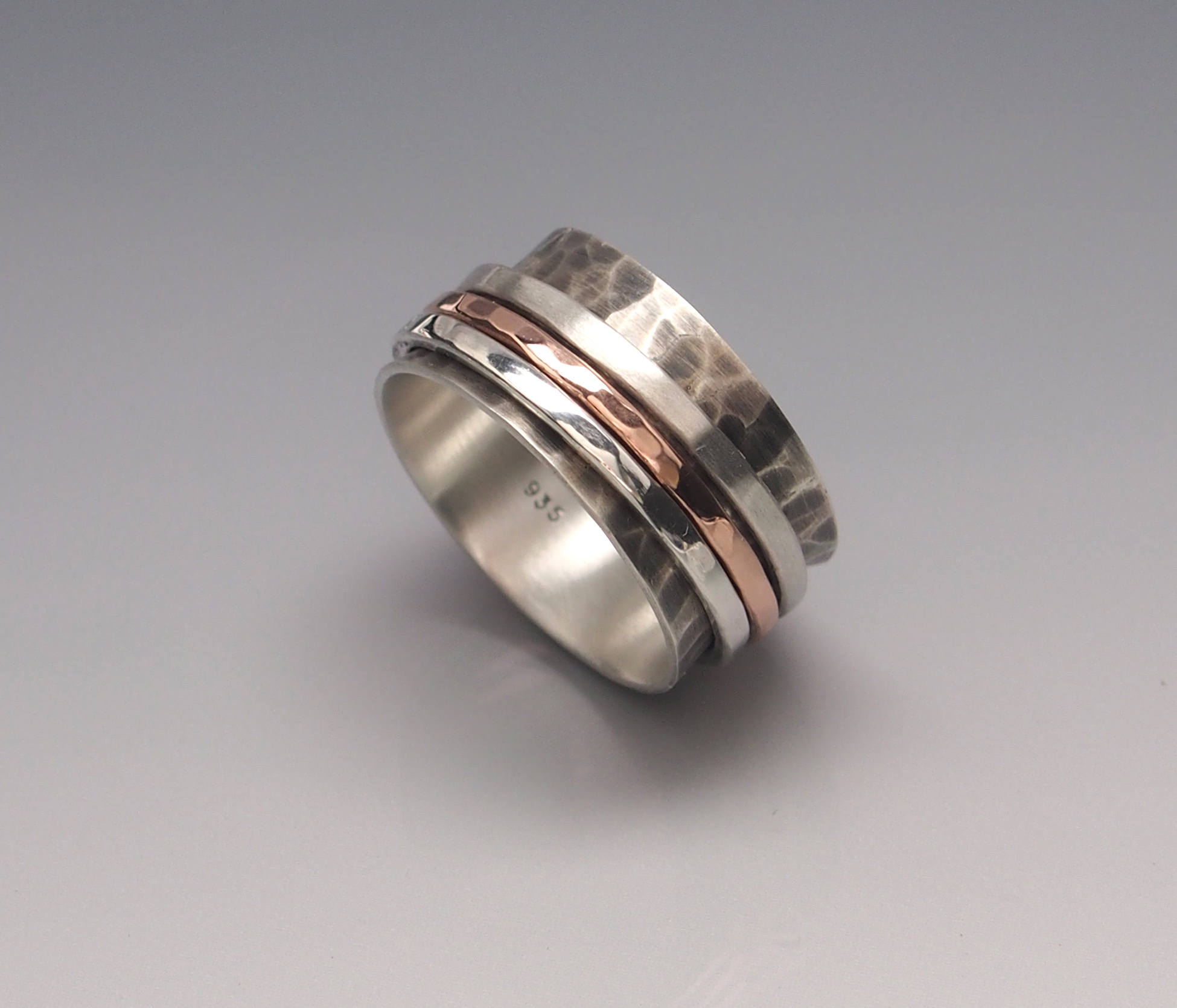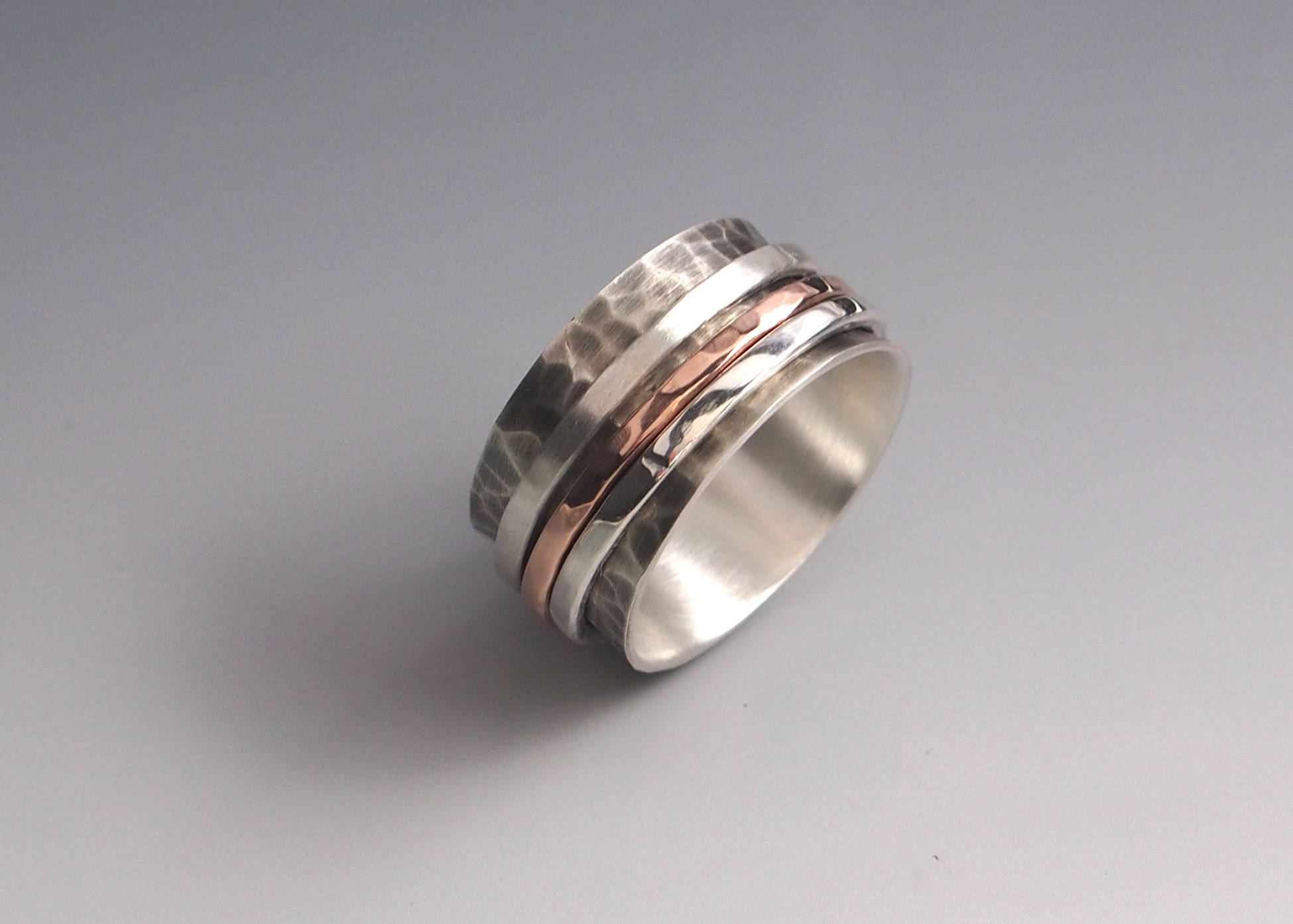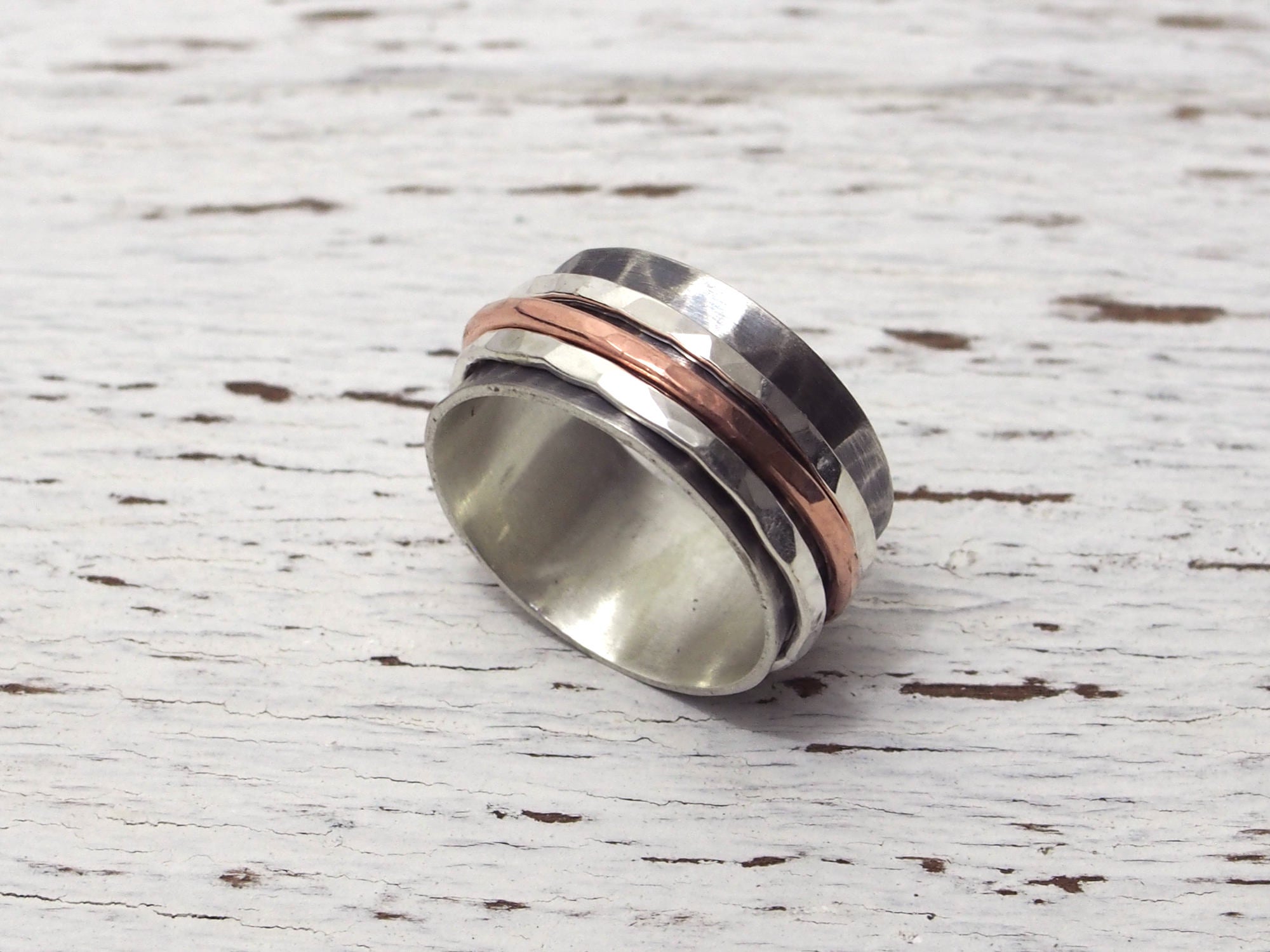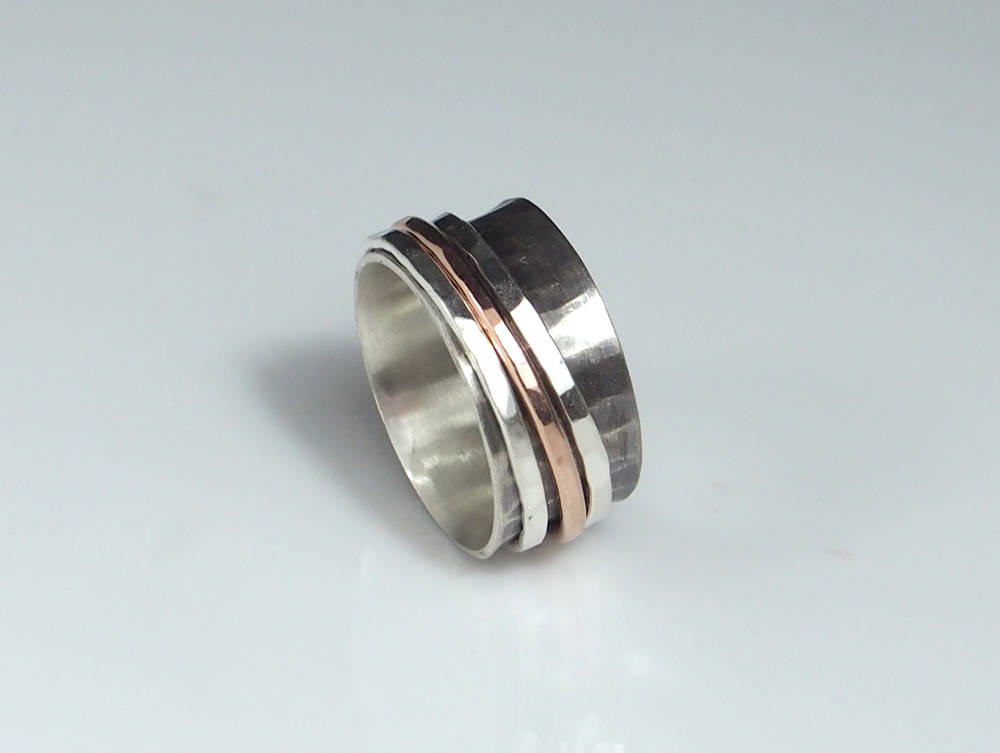 Custom Made Spinner Ring with Argentium Silver and 14k Gold
Made to order- Recycled Argentium silver band with 3 spinners. Two spinners are recycled Argentium and the third is recycled red gold.

All are textured with a hammer and the main band has been oxidized to really pop the spinners.

Any configuration of spinners with different textures/metals are available in recycled silver, gold, copper or bronze. Once in the shopping cart, a pop-up window will allow you to put in the ring size (if known). If your size is unknown, I would be happy to send out a ring sizer and the ring will be fabricated to that size. Just put "unknown" into the field. Please allow 2 weeks for completion.