Aquamarine and Argentium Silver Fused Statement Necklace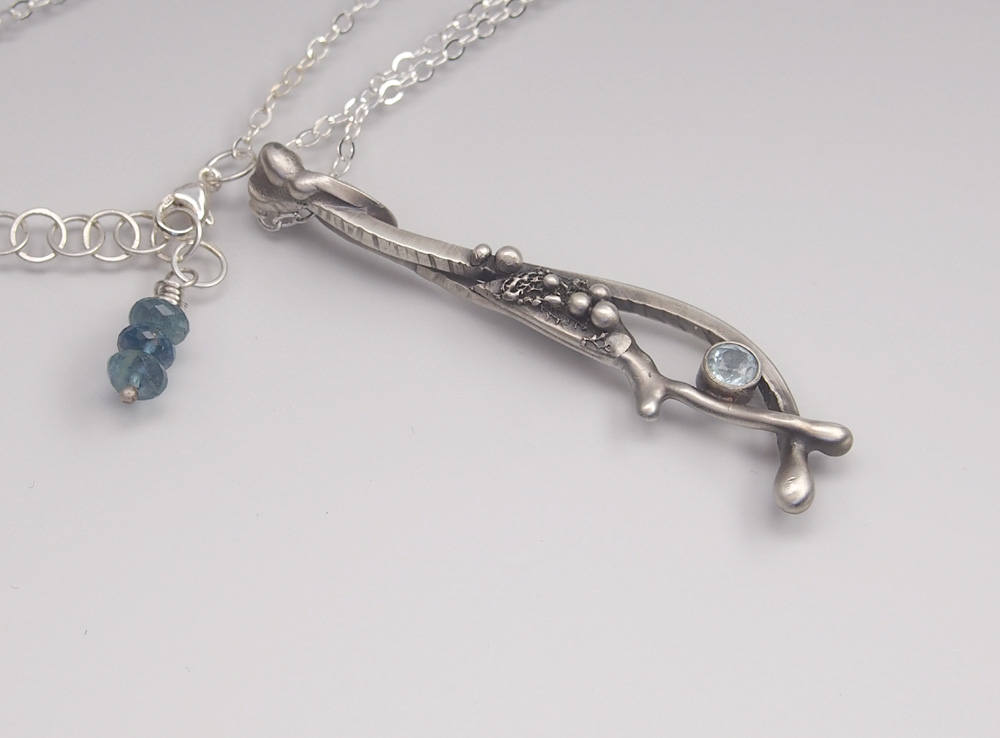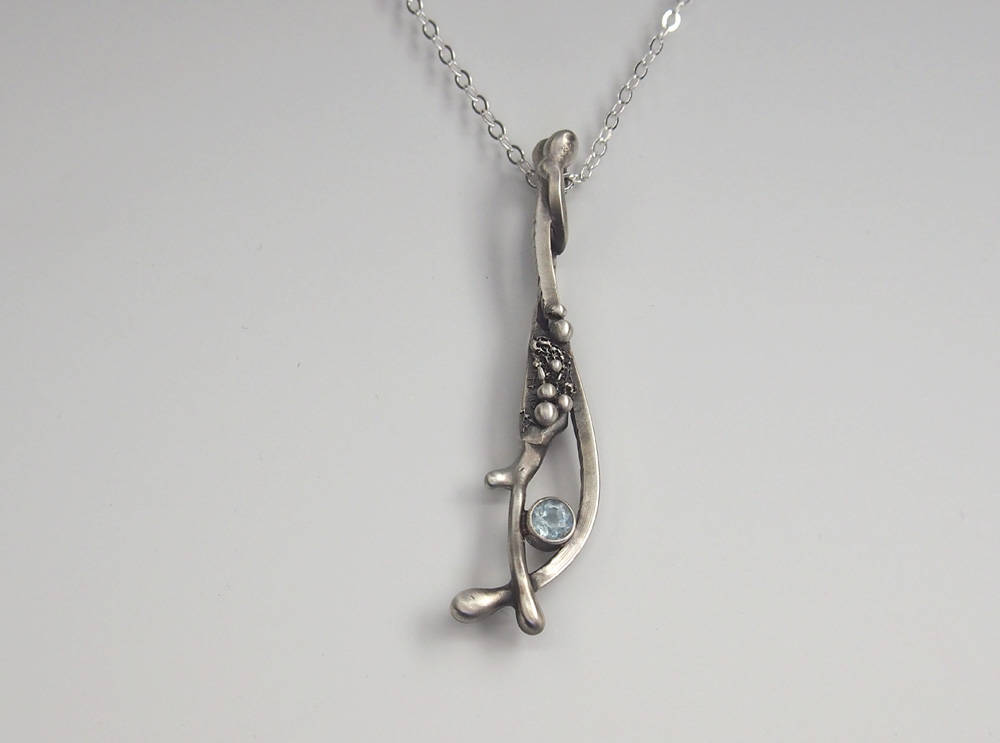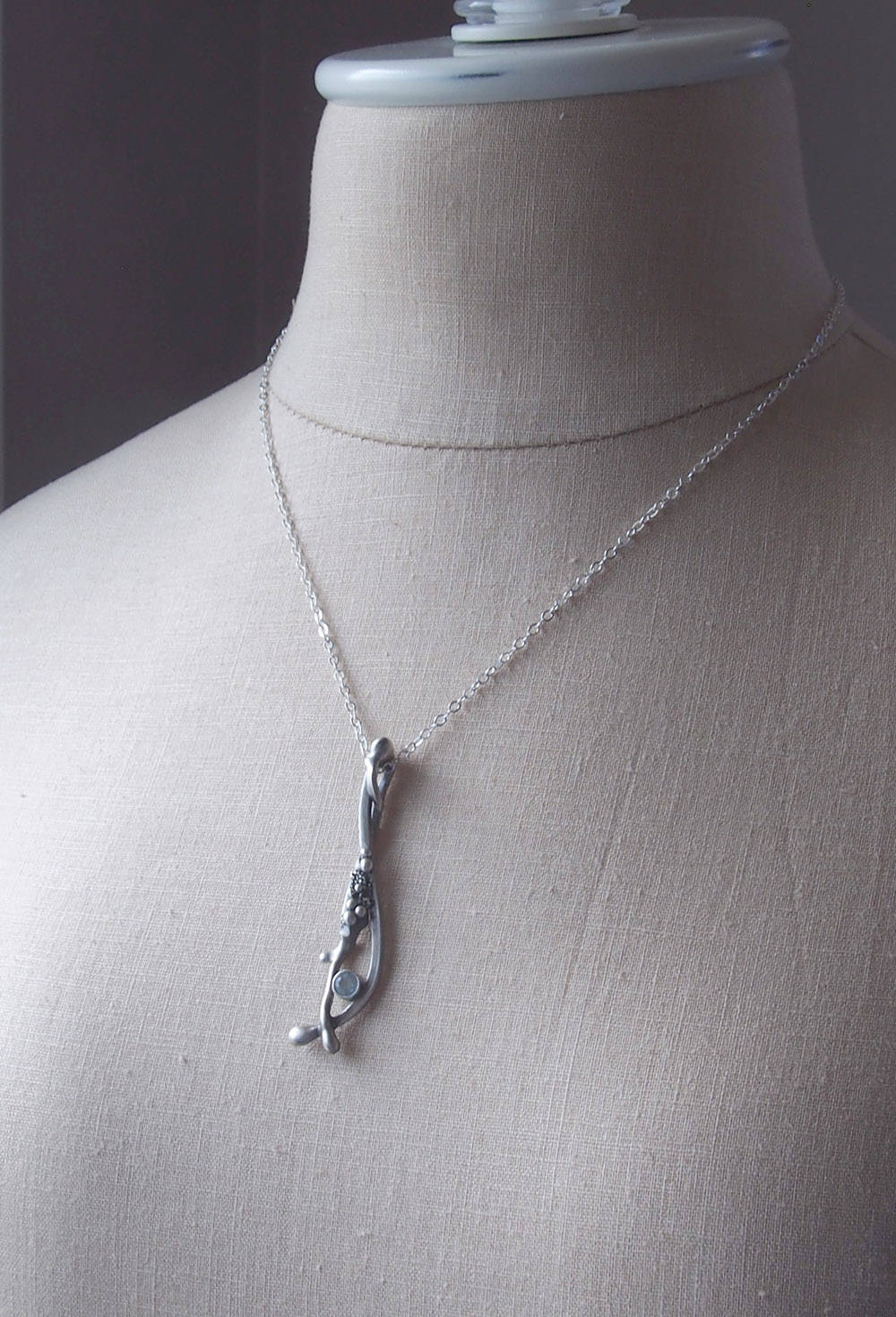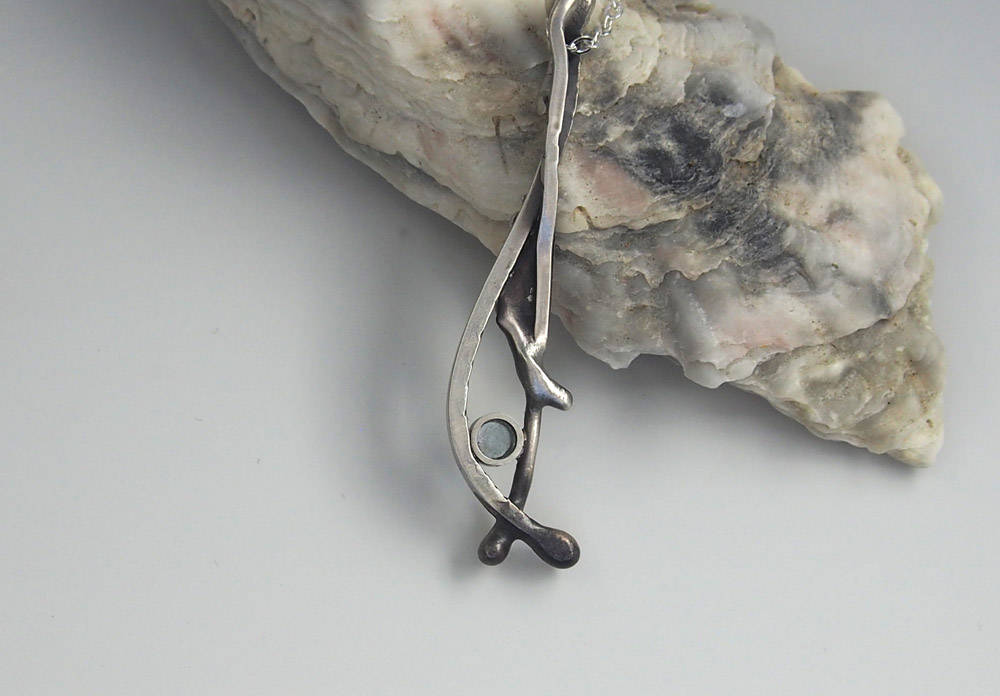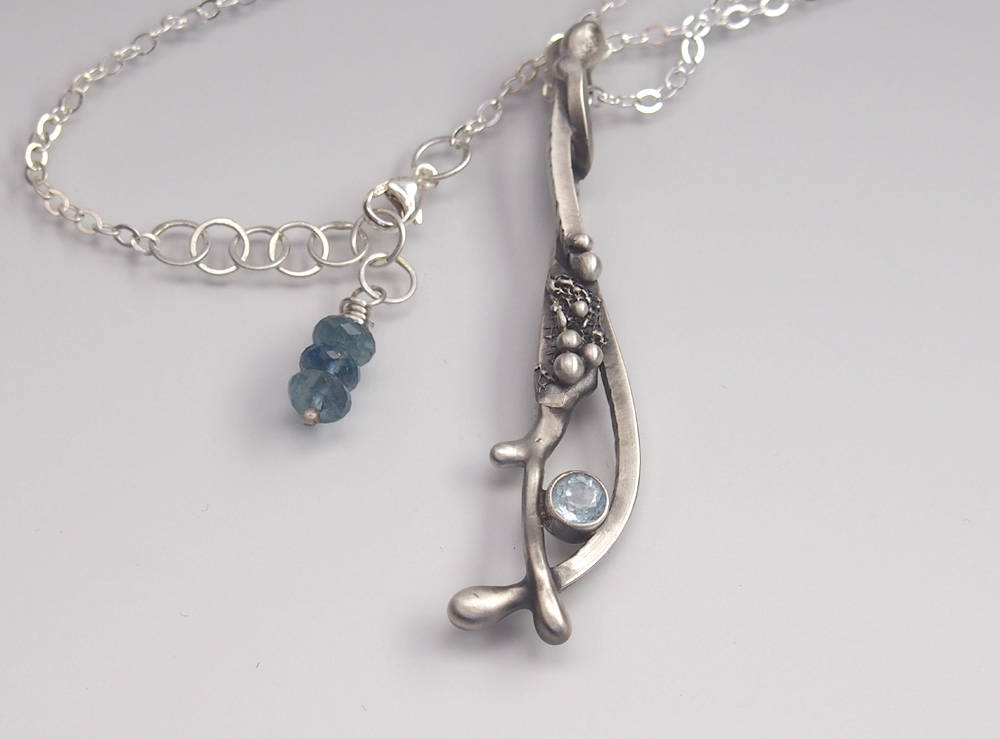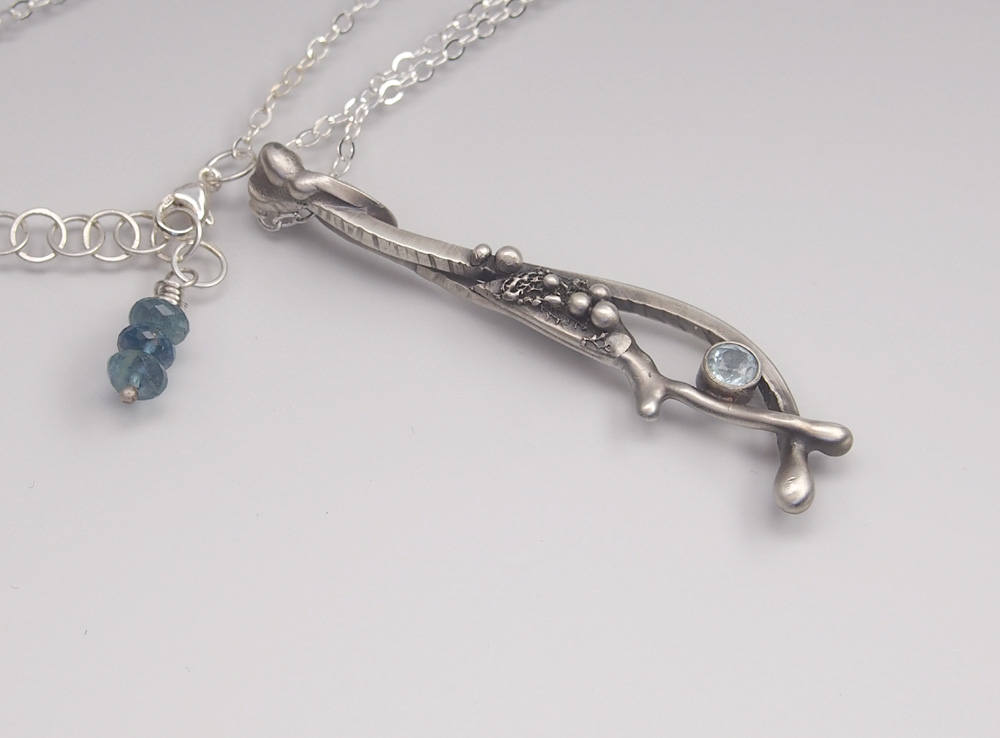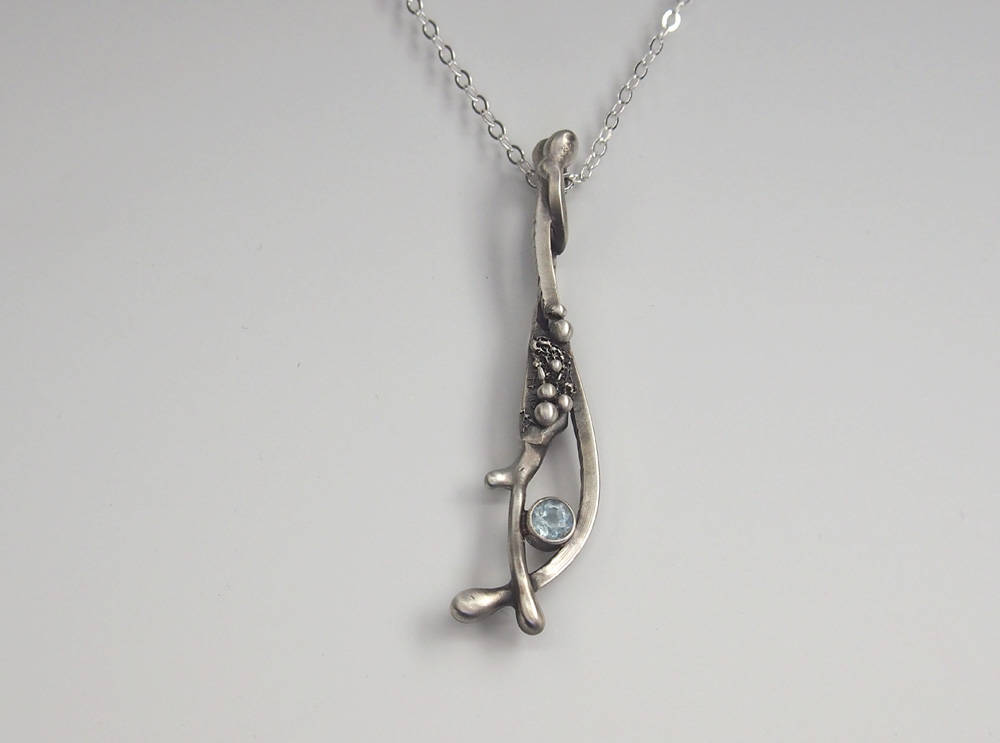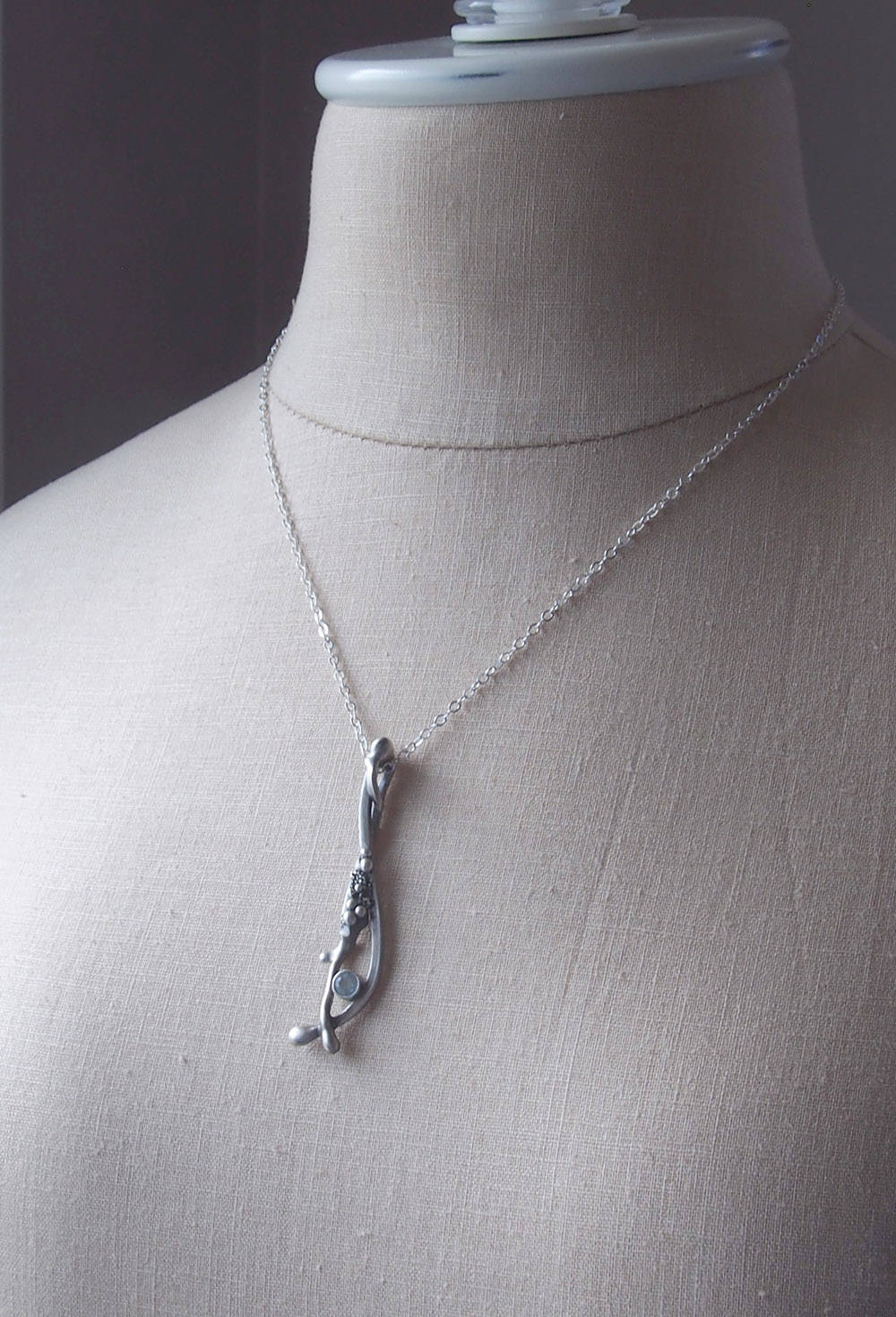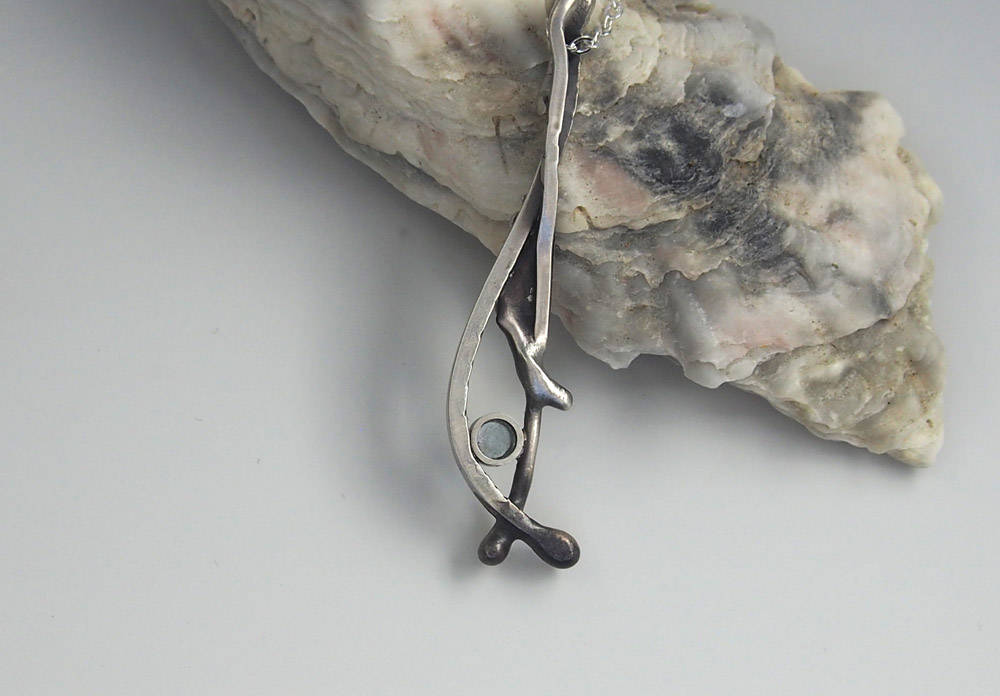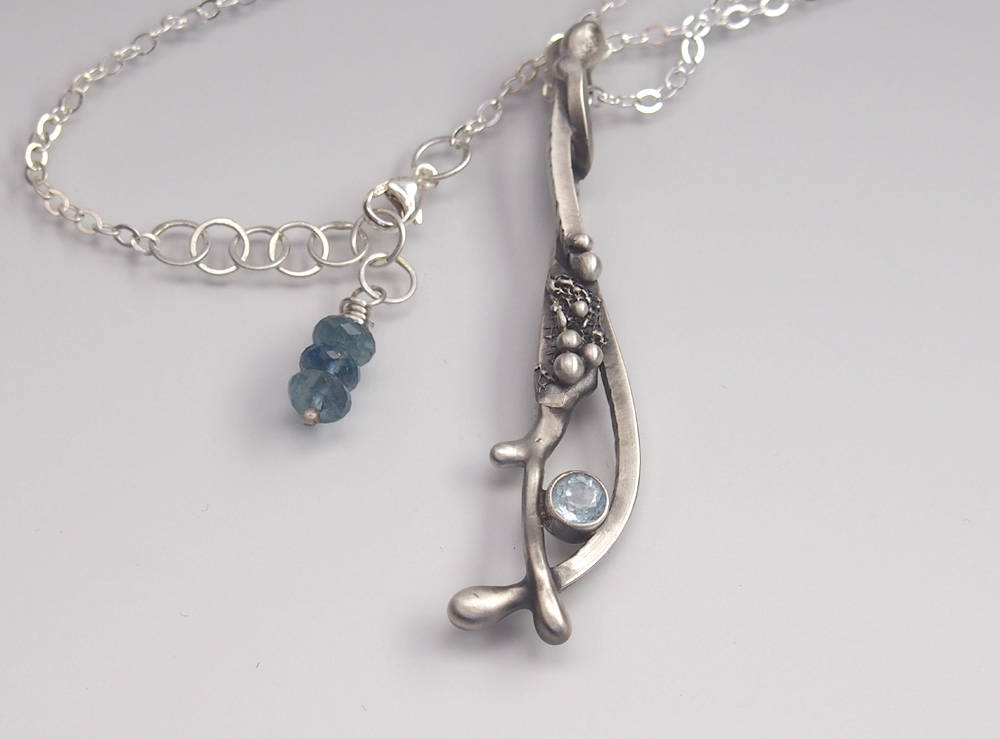 Aquamarine and Argentium Silver Fused Statement Necklace
When this piece was born, I knew it would be special! Organic, plant-like, smooth, yet richly textured. An original piece, not another one like it, I promise you.

Hand shaped, fused, recycled Argentium Silver with a beautifully faceted .58 carat Aquamarine. The stone is full of inclusions and perfect in it's imperfection! Aquamarine rondelles complete the interest in the back. A gorgeous deep blue that is rarely seen.

The chain is a round link, made from argentium (tarnish resistant) silver with a sterling lobster clasp. It adjusts from 18 to 19.5 inches.. The pendant is nearly 2.5 inches in length.

Aquamarine is the birthstone of March, but don't let that stop you. The stone comes from Brazil and has been known to be a protection stone for people who travel by sea. Aquamarine delivers truth for those who need to learn to speak their truth. It's known as a stone of compassion. I don't know if the folk-lore is true, but it seems we could all use a bit more compassion in our lives.