Carnelian and Turkish Agate Adjustable Length Silver Necklace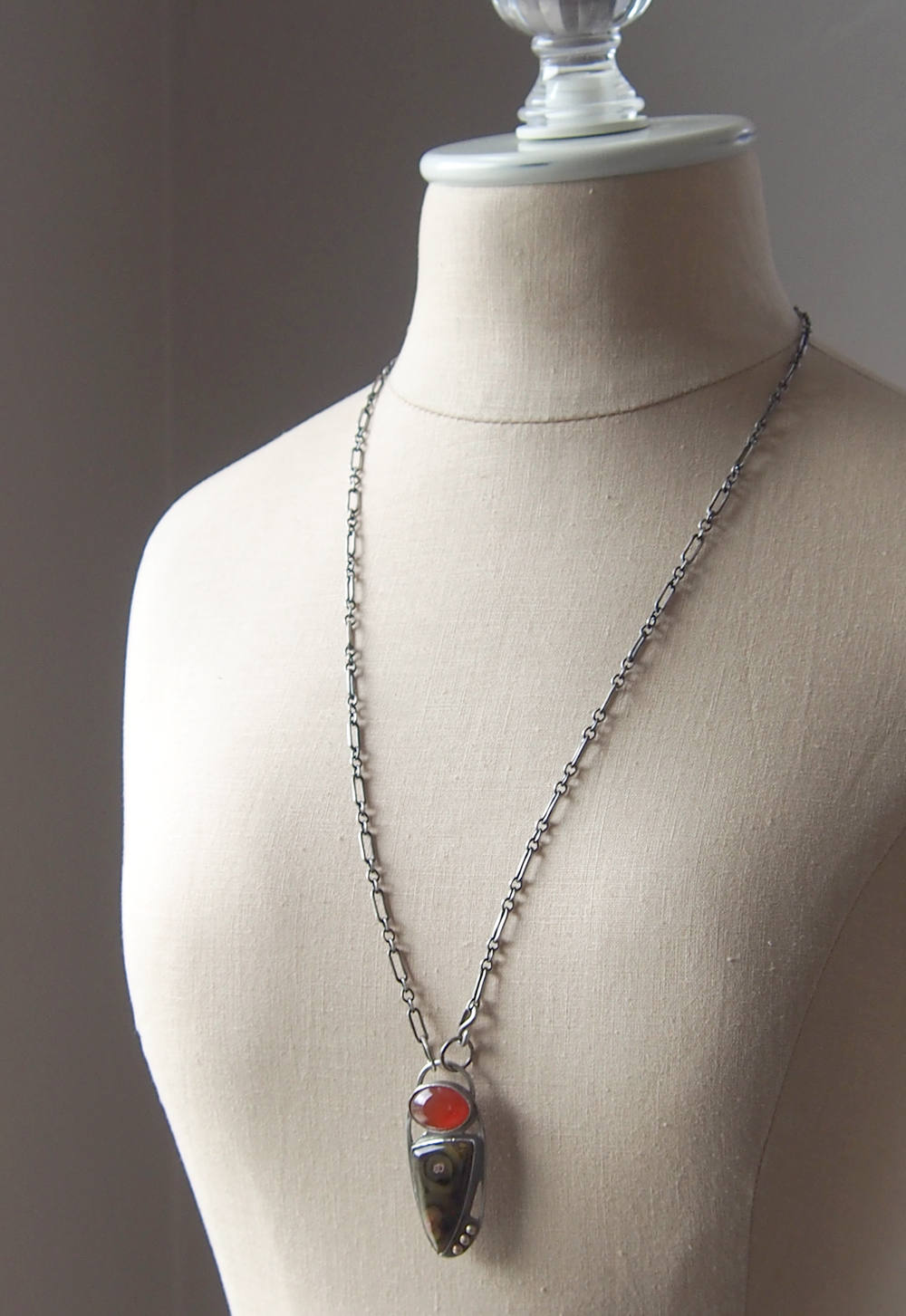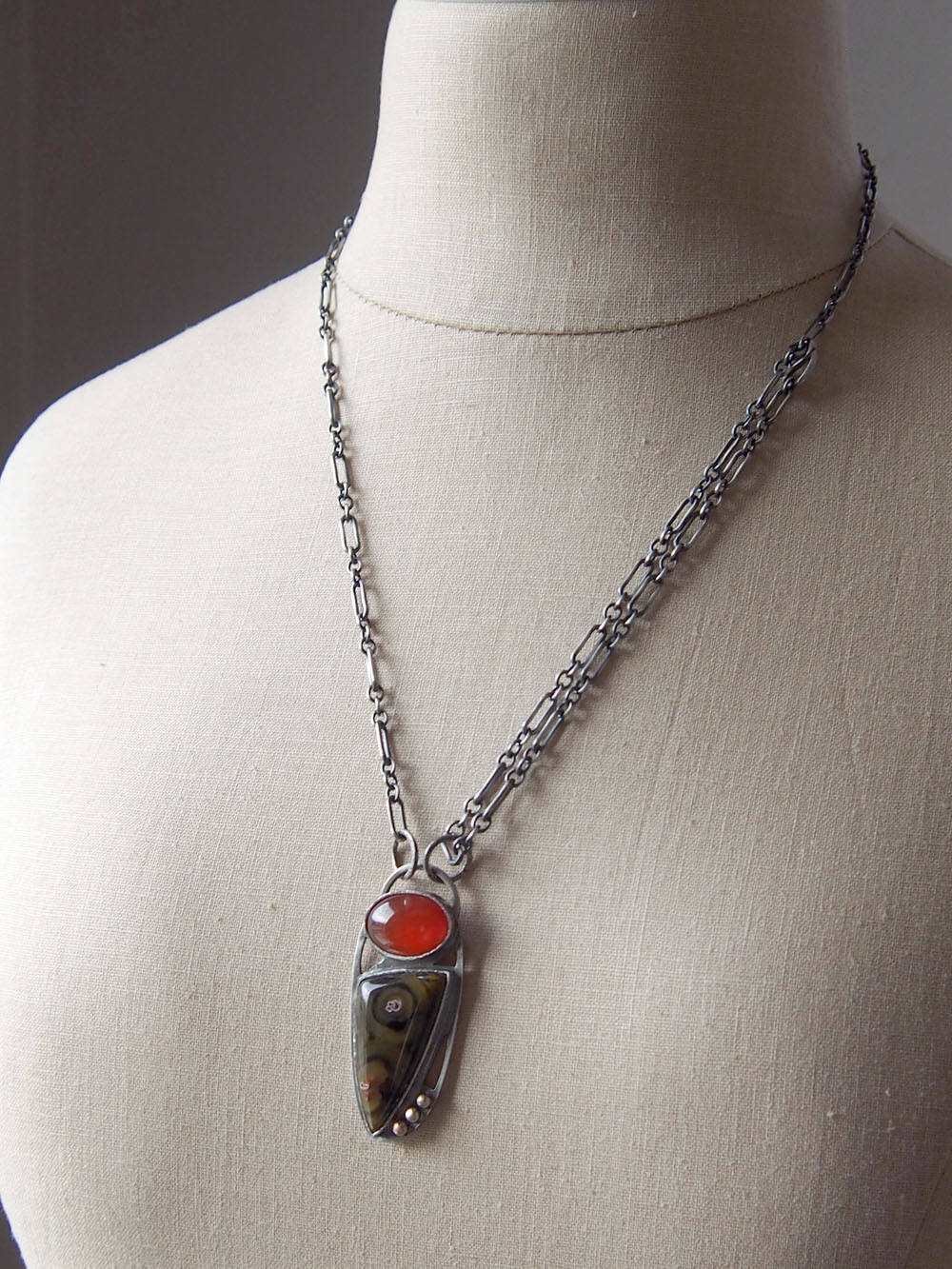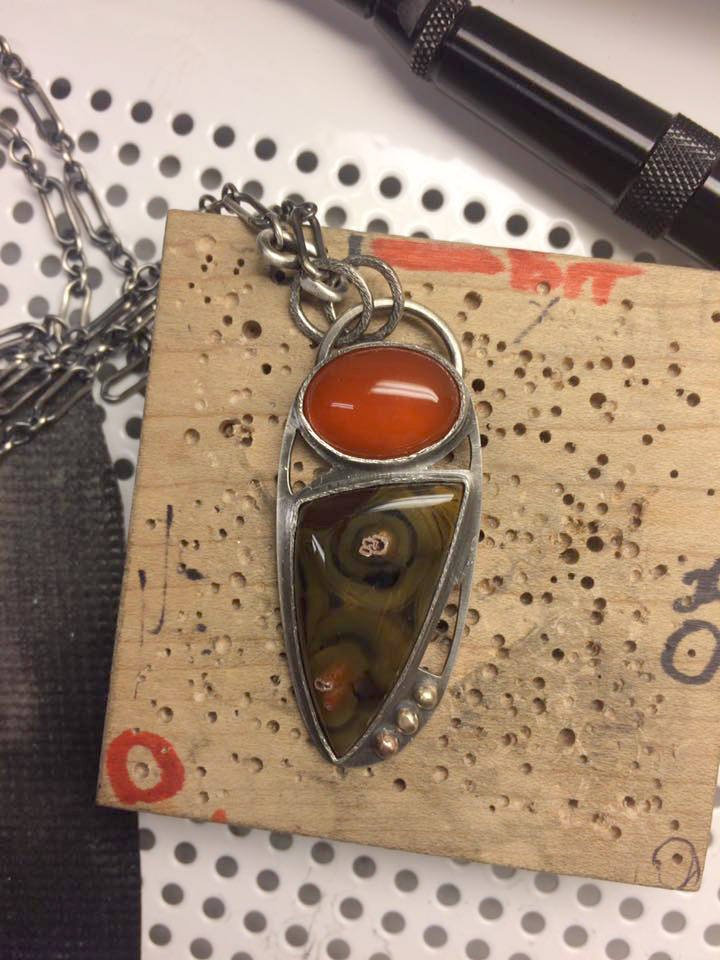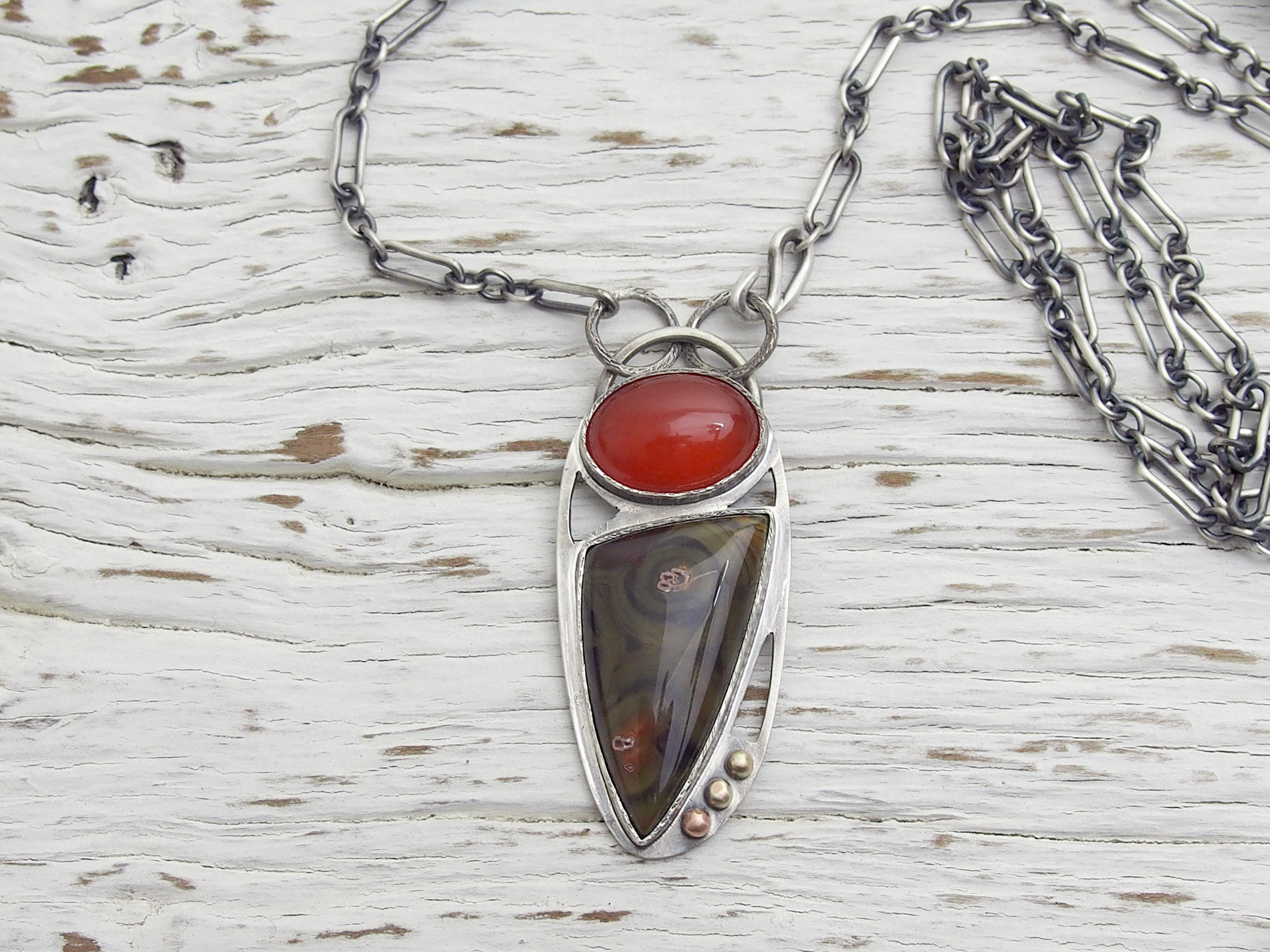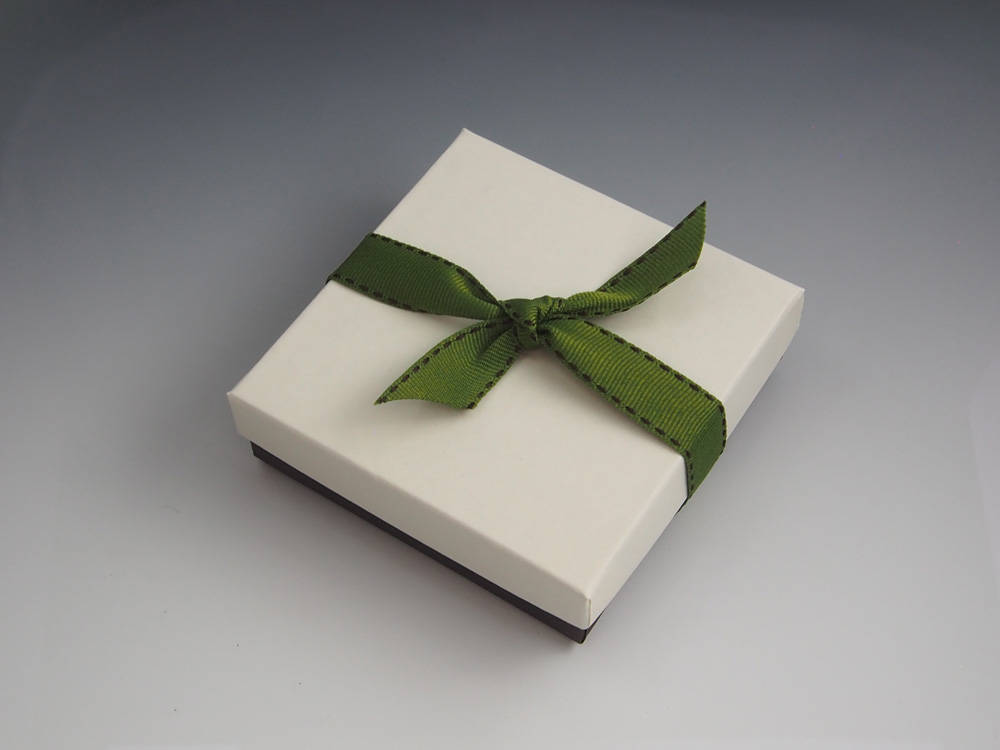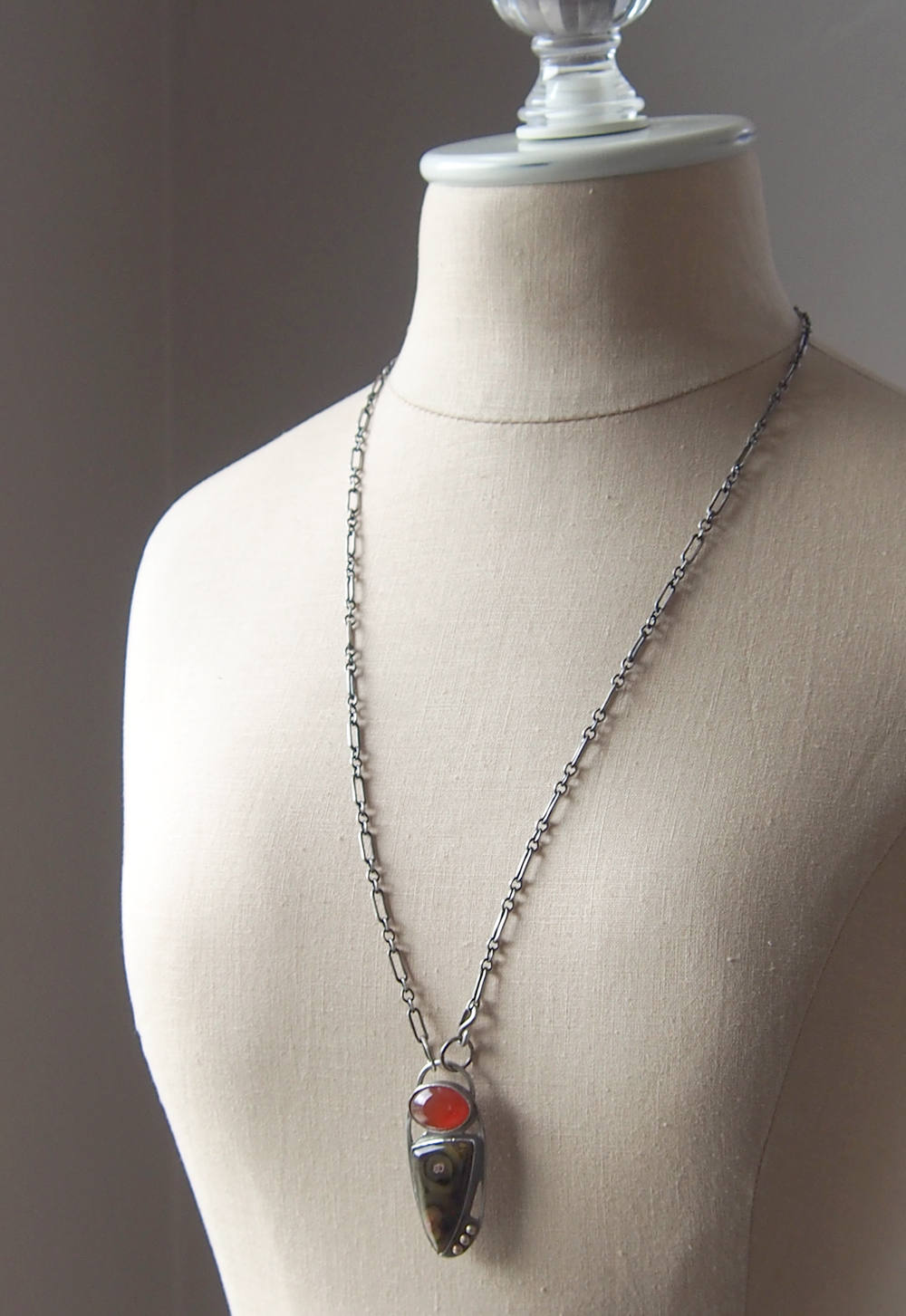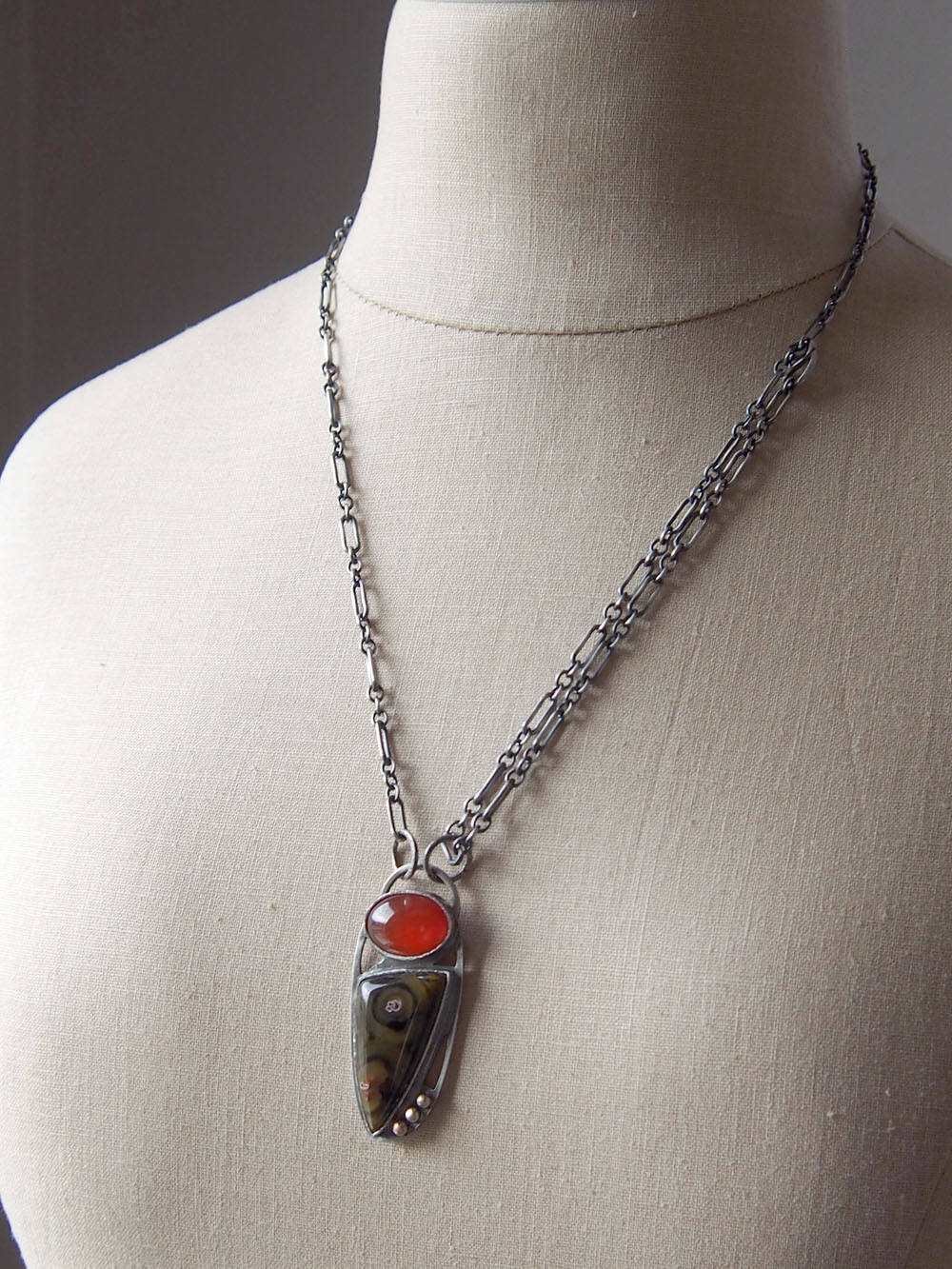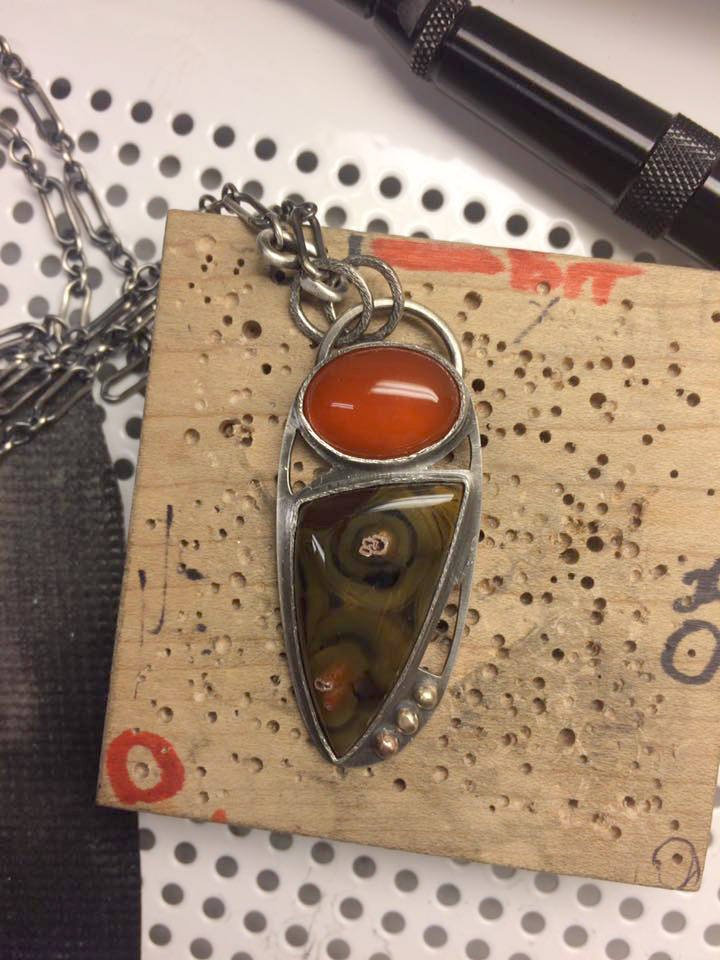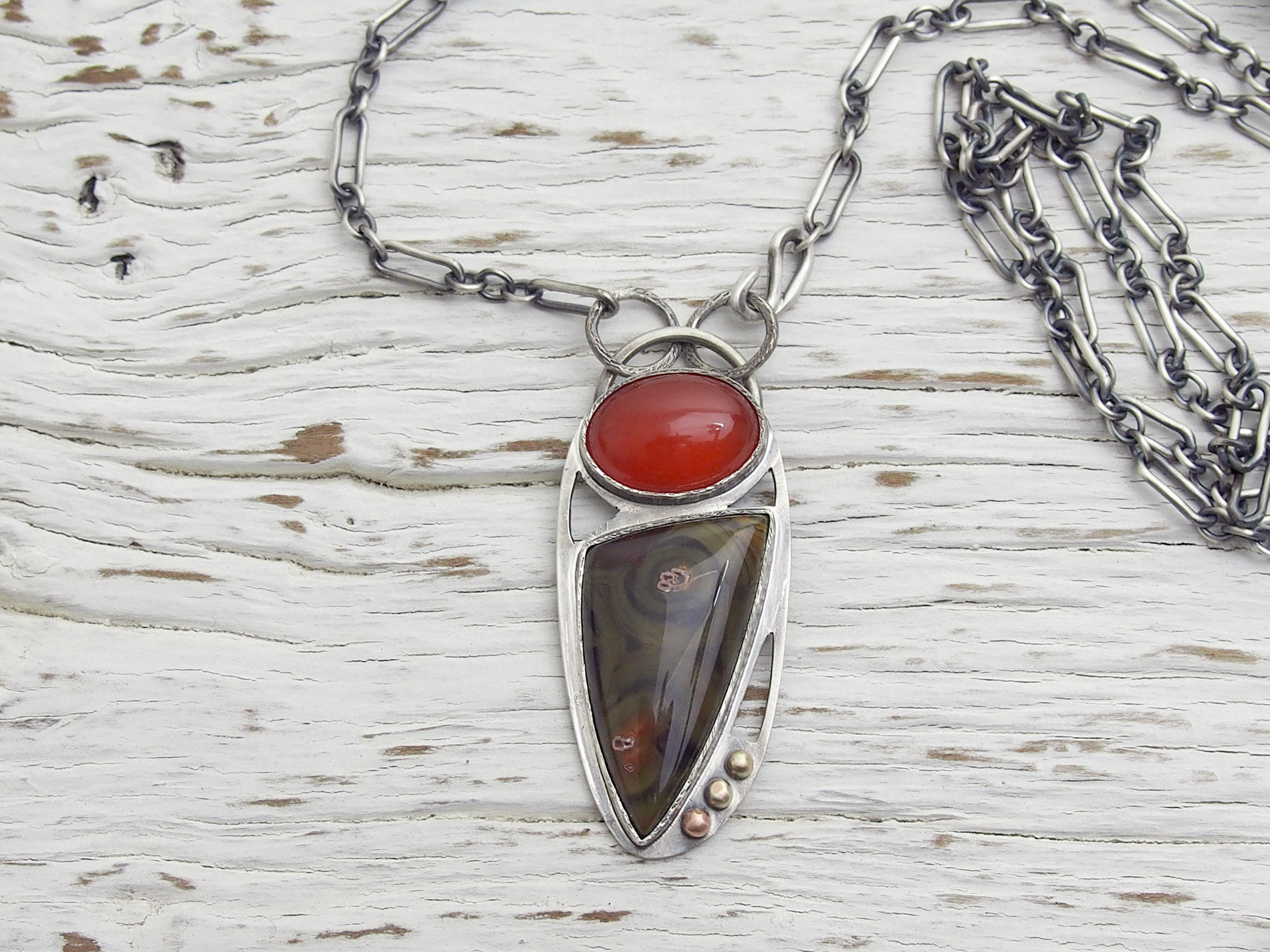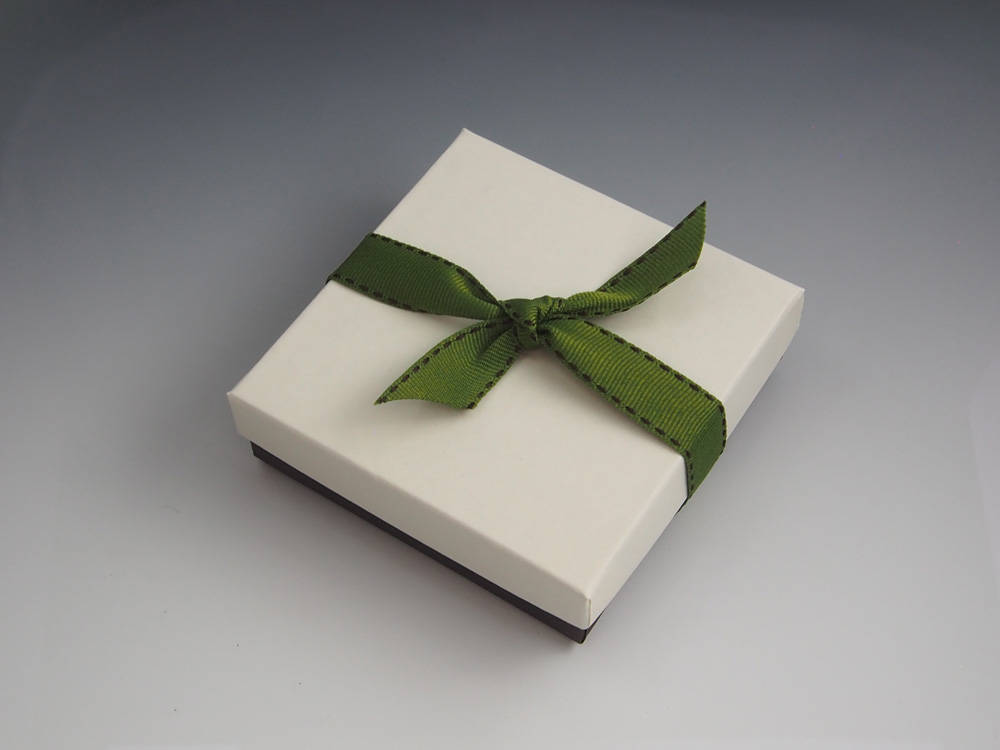 Carnelian and Turkish Agate Adjustable Length Silver Necklace
Turkish agate and Carnelian together in a beautiful and powerful combination. This necklace is built by hand from recycled Argentium Silver and accented with 14k recycled red and yellow gold. The "long and short" chain measures a generous 28" in length but can be adjusted to any length by threading the hook through the large ring at the top of the piece. The pendant itself is slightly over 2 inches in length.

This is an original that will not be reproduced again. The agate has gorgeous layers of olive, brown and orange with a small white druzy towards the top of the stone. The carnelian is an intense orange that visually goes perfectly with the agate.

Carnelian grounds and anchors you into reality. This is a stabilizing stone with very high energy levels. Carnelian is excellent for restoring your vitality and motivation. It is the stone for creativity.

Turkish Agate has the power to harmonize yin and yang, the positive and the negative forces that hold the universe in place. A soothing and calming stone, agate works slowly but brings great strength.

A fantastic combination of balance and beauty.